A poor Husky was found in very bad condition. Both of his back legs were injured and one ear was cut. He was wearing a blue shirt at the time begging the question: was he abandoned, or did he try to escape his life of misery? Rescuers would drive around for four hours trying to find the nearest animal hospital.
Here at Chiang Mai, they saw his ear was rotten and realized he was also severely malnourished and starved. The Husky was put on pain meds and antibiotics. The vet addressed all of the dog's issues and set him on a course of treatment for his legs.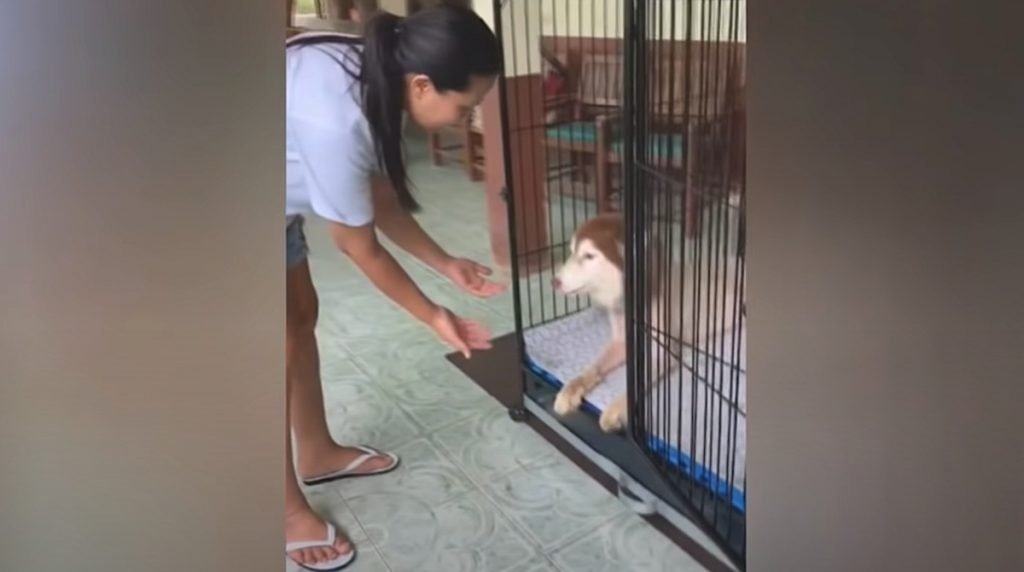 The Husky kept fighting and never gave up. A foster took him in when medically cleared after just two days at the vet. He was showing lots of improvement and even able to bear weight on his legs while walking slowly and carefully.
He still has a little ways to go on the road to recovery. But he's formed a bond with his new mom's Beagle and will never have to worry about being hurt or abandoned ever again.