Dogs are such amazing creatures. It doesn't really matter what breed they are or how big or fury or not. They all are here to give love. To rescue a living creature is something amazing. And shelters these days are full of abandoned animals that need a forever home, and somebody to love them just a little so they can give back that love one hundred times more. People must adopt dogs instead of spending lots of money to buy one. In this way the adorable puppies can feel some love and shelters will have more place to save other dogs. And this is how a rescued pit bull changed their lives. Enjoy the three pictures below and the amazing story.
When one lucky family decided to adopt this beautiful pit bull named Athena from Guardians of Rescue, they didn't expect the amazing influence Athena would have on their lives.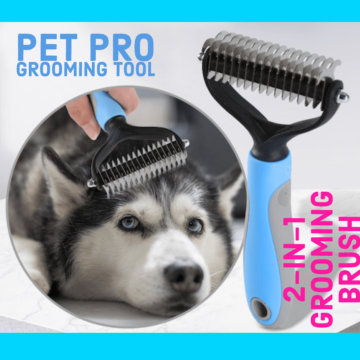 Athena met her nine year old brother, Charlie, who is a Labrador that has epilepsy. Immediately, Charlie and Athena struck up an amazingly strong relationship, becoming best buddies in a matter of no time. But what's more amazing is what happened after Athena arrived.
The family that adopted Athena say that Charlie used to have a seizure almost once every two weeks. However, to their amazement, after Athena arrived, Charlie had only one seizure in 7 months! This is amazing.