The girl that adopted the Pit Bull volunteers as a dog walker at an animal shelter. When she meet with the pooch it was like love at first sight, they bonded immediately.
When he first came in the shelter, he was at a very bad shape. He was found on the streets wondering as a stray dog beaten up. Fur was missing from his tail and ears and he was underweight.
As he sat calmly, his eyes were focused at the girl. As she saw back into his eyes, she knew she had to take care of him .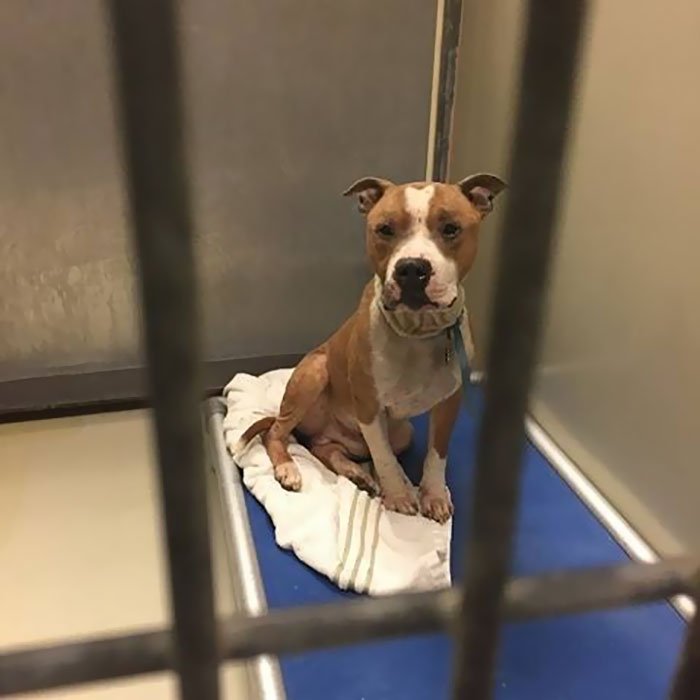 Since she was a volunteer at the shelter, she knew very well that they planned to put 15 dogs to sleep. The weaker and sick ones were predisposed to be selected among all other dogs, meaning that the rescued was definitely in the list.
And so the girl went straight to the shelter, first thing in the morning the following day  to fill all adoption papers and bring the sweet pup home.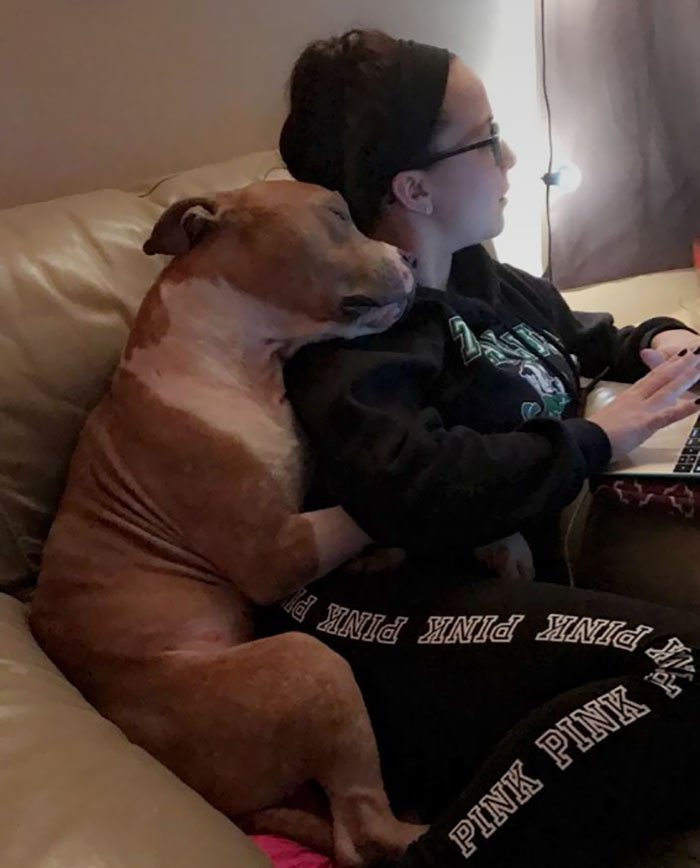 And so, one of his first nights at home, as the girl was doing her homework, sitting on the chair, he tried to find ways to cuddle with her.
A friend of the girl sow them and quickly snapped a photo a posted it on social media. That was all it took for the photo to go viral. It couldn't happen any other way, seeing this kind of affection shown from a dog to his rescuers.
By posting it we hope to spread love and inspire people to adopt shelter dogs in stead of buying one at a shelter.