Dogs as puppies vs what they look now, is the new trend on twitter. Beautiful pics of then and now dogs on twitter to make you smile ear to ear. @_ThatGuyFuller posted a photo of his dog when he was two months old, and then seven months old. The photo reached 2.1 million likes and almost 300K retweets.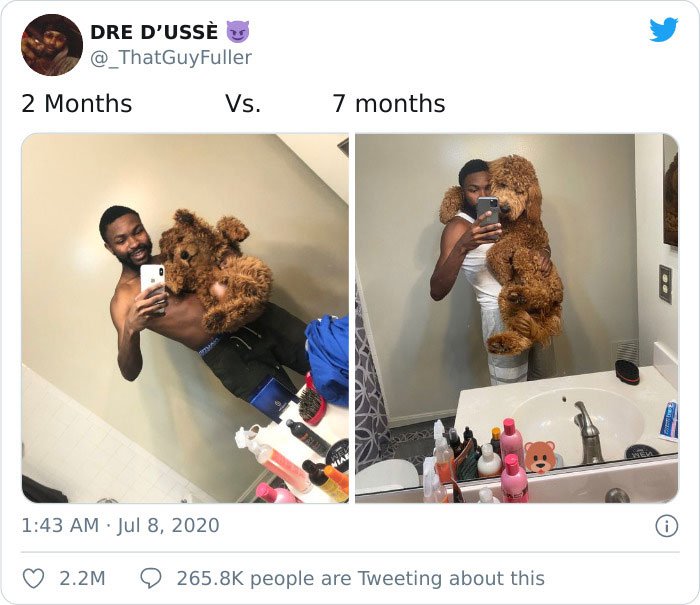 The dog, as seen in the picture, has grown a lot in a few months, which created a series of reactions. A group of people also did the challenge.
We are listing the 20 most beautiful photos of dogs then and now, as puppies vs what they look now. Carrying them in your arms is not an option, but it is worth it for a picture. What do you think? Enjoy.
1. Adorable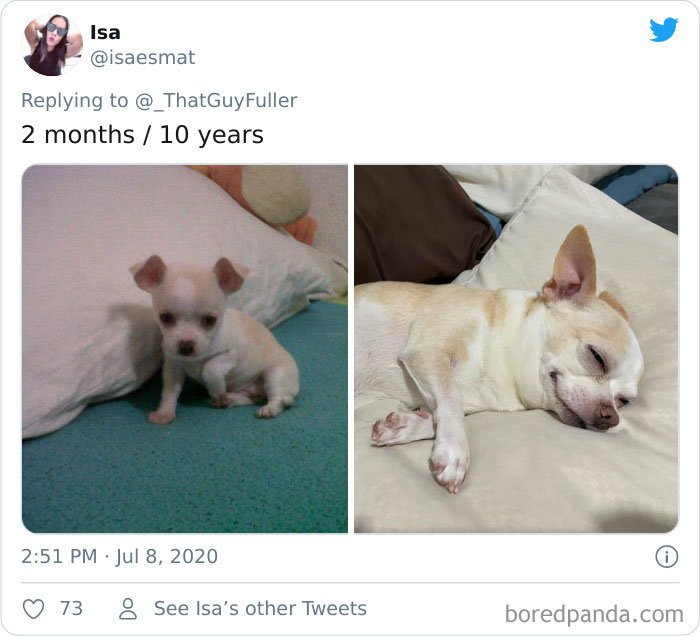 2. Best friends
3. We love each other
4. Always your baby mom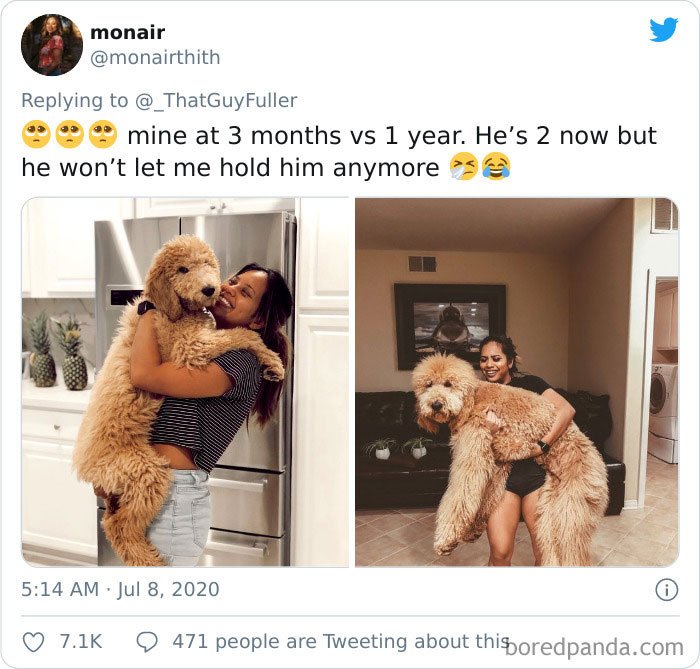 5. Beautiful huskies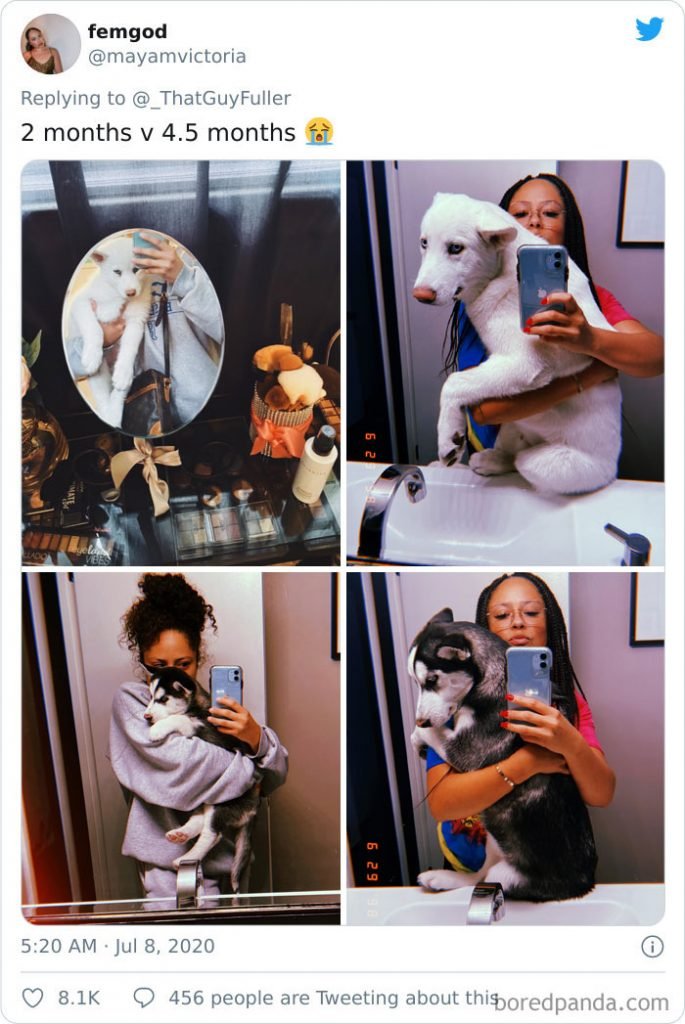 6. Black and white love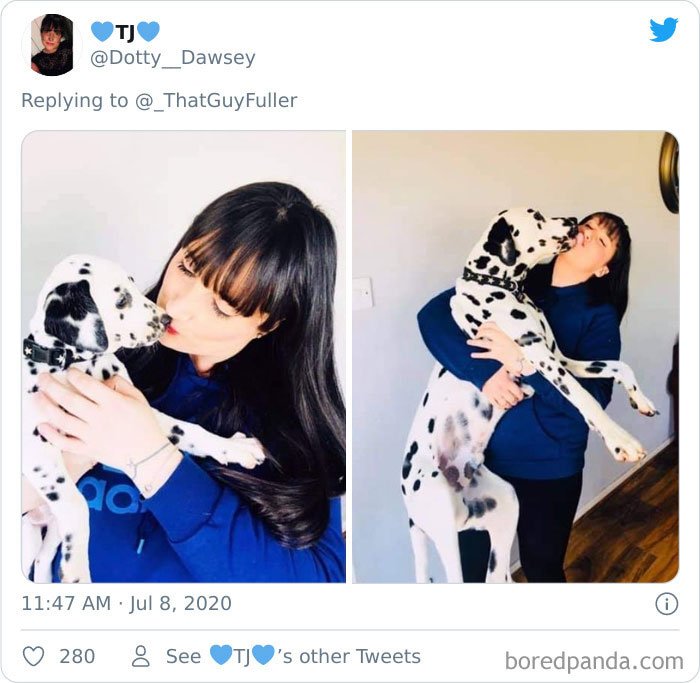 7. Finn the handsome
8. Best friends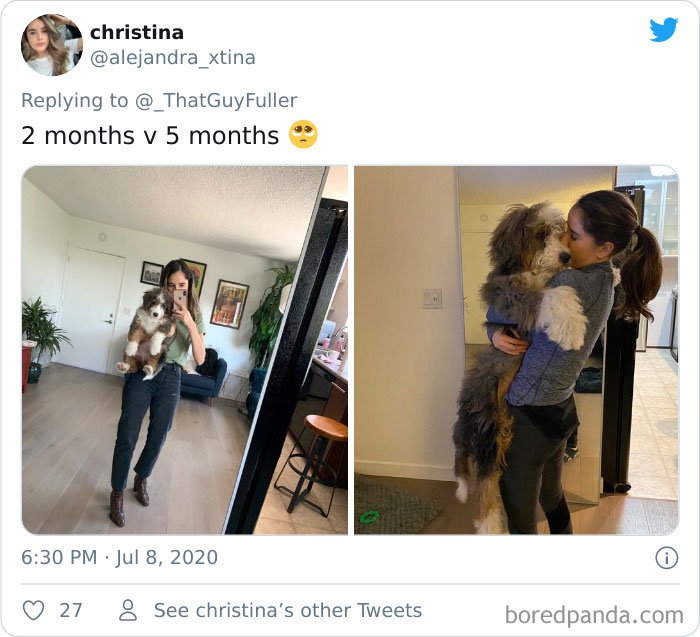 9. Cute
10. Blue is so sweet
11. Luna you are so pretty
12. Some things never change
13. Adorable color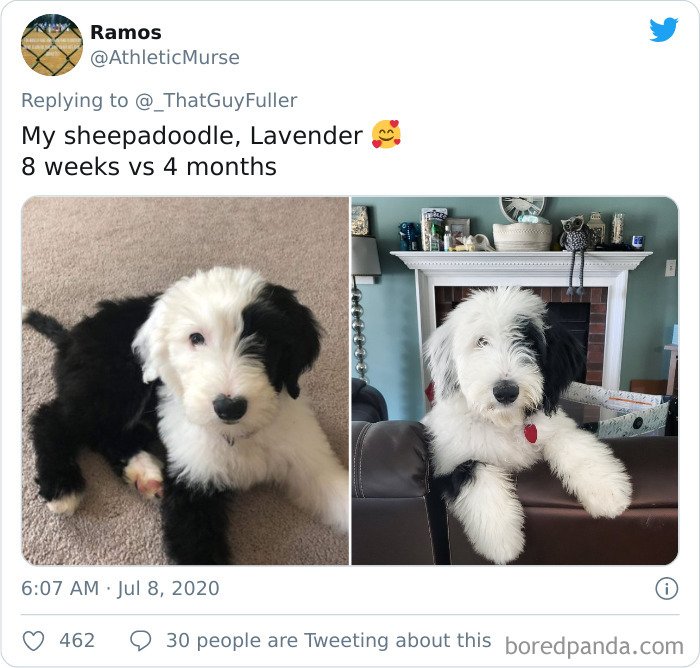 14. He is so big
15. That's a big baby
16. Two months apart
17. So are we
18. Growing together
19. Serious husky
20. Hello people