Have you ever wondered who the Instagram Doggos Conquering The Travel Game are. If not, I invite you to explore together to learn about their extraordinary journeys around the world. While on our list we have a diversity of dog breeds, we also have different locations visited by them and their loved ones.
I have to tell you that they have a considerable number of followers. Like any new media on social networks Instagram has also been able to highlight its stars. Dogs have received attention for the way they advertise a certain place. To understand why I'm talking let 's start by looking at the list of the 10 most famous travel dogs.
Check out these Instagram accounts below. You're going to be in awe and envy of them!
1- Loki:
Loki, is part of the husky family and I can confidently say that he has traveled more than me. His most popular photos are hanging on the hammock or enjoying nature on the paddle board. He has been traveling with his buddy through California, Colorado, Mexico, Origin and other places.
2- Lizzie and Ally
Everyone's dream is to travel with their closest friend and this dream has been made a reality by Lizzie and Allen. These two puppies who belong to the Golden Retriever breed are discovering picturesque territories of their homeland such as the snow of Ontario or the nature of Ottawa.
3- Golden Kona Bear
One of the most beloved puppies to be petted and hugged is the Kona Bear. This lovely puppy loves walking on snow as well as long walks under the company of her person in different cities. She has more than 50,000 followers on Instagram making her a much-loved canine for her followers.
4- Dogswiss
'Nala, the Chocolate Labrador Retriever'.
Swiss Alps resident Nala loves long walks in the snow and enjoys professional photos from her man. Her favorite activities are sleeping in a tent after long hours of walking as well as diving in the lake.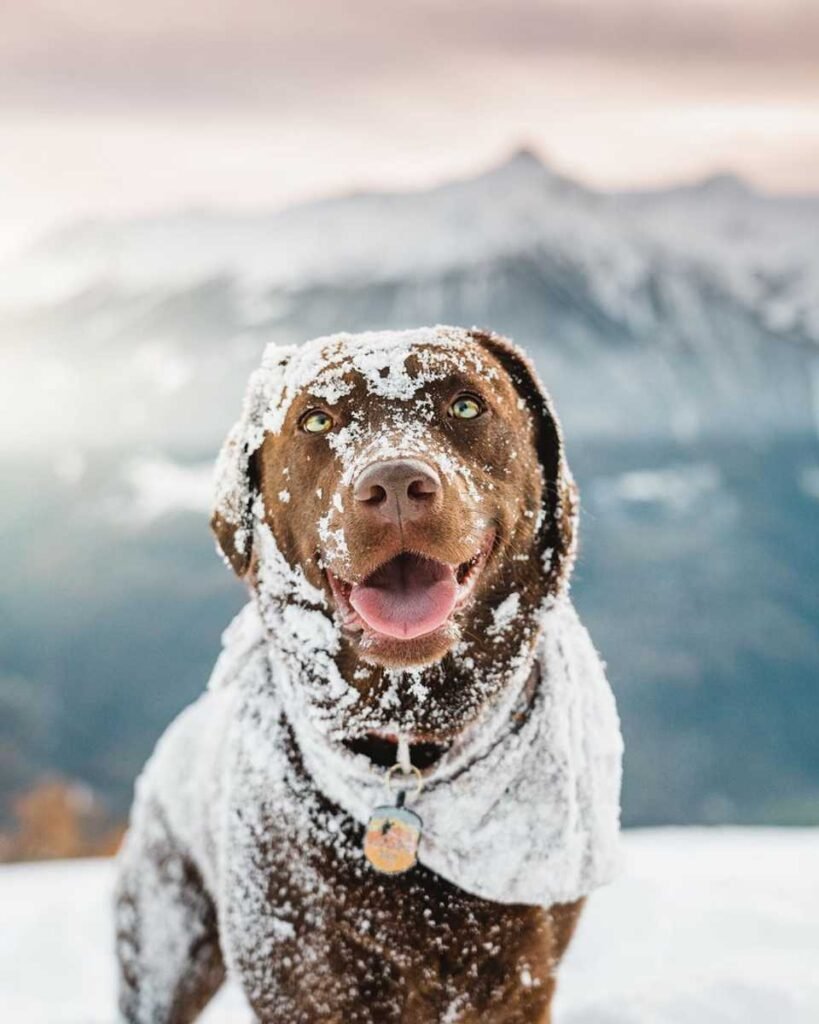 5- Denver The English Springer
Telling her travel tales through her gram photos, she is no less than an expeditioner. She loves the mountains and is fond of standing against lakes. Don't miss out on her Christmas cap photographs; they are super adorable!
6- Chocolate Lab Bailey
Another chocolate bar is part of the list of traveling dogs. This time it is about another photogenic Labrador whose passion is traveling with his family. Her travels are concentrated in Europe with countries like Germany or Austria. While her Instagram displays the most impressive views of mountains, farms or endless roads, she enjoys her journey and her moment.
7- Hergiantlove
A group of three – Elliot, Allister, and Mandy, will melt your heart. They are best buds and look extra cute when dressed in robes. Their trail across the States and photos against rocky roads, snow zones, and spring. We love how close they are with their master traveling always together no matter the weather or distance.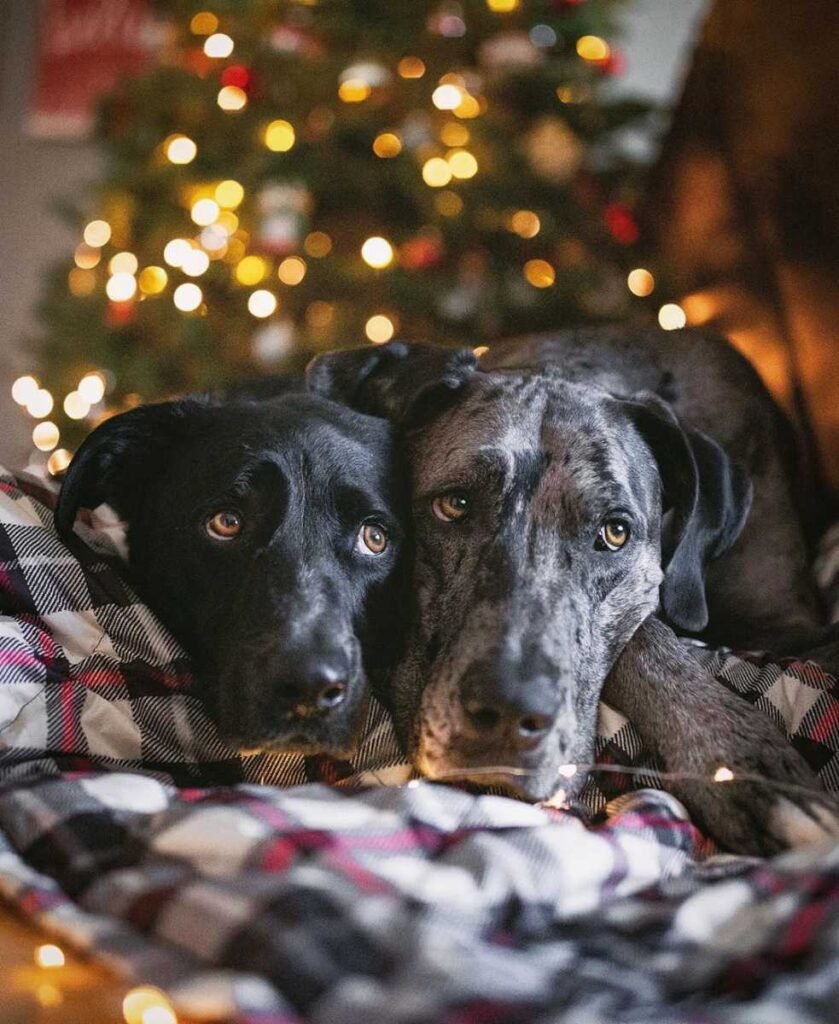 8- Watson and Kiko (Wat.Ki)
Two brothers who are traving the world with their favorite human, are lovely to watch and so beautiful together. London, California, Washington, Montana are just some of the places they have visited. The doggo duo is actually a trio with a sister- Summer. She's recently joined the pack and has lately been receiving her set of cuddles too.
9- Rasta white shepherd
Also known as King Rasta, this white Shepherd is touring Switzerland and witnessing it in all its glory. If you haven't checked his Instagram yet, I highly suggest you to do so. The quality of his photos highlights the dizzying beauties of Switzerland and its surroundings.
10- Nemoccr
You can find them as Nemoccr on their Instagram account and they are a trio retriever family. Nemo, Dylan, and Jasmine love adventures as much as they love running. They've explored dense forests, snow-capped mountains, and yellow fields. The three furry buds have spent a lot of their time in the Red Sands, Arizona traversed through Texas, New Mexico, and Colorado. The Nemoccr tribe is seriously storming Instagram with their intense travel journals.