The white Husky wasn't a little puppy the moment he got adopted by the man, who's name is John. The bond between them was immediate. Since then they have become inseparable and go on wild adventures and get to see beautiful new countries all year long.
While taking several pictures with his camera he found a new passion on taking pictures of his white Husky enjoying the scenery.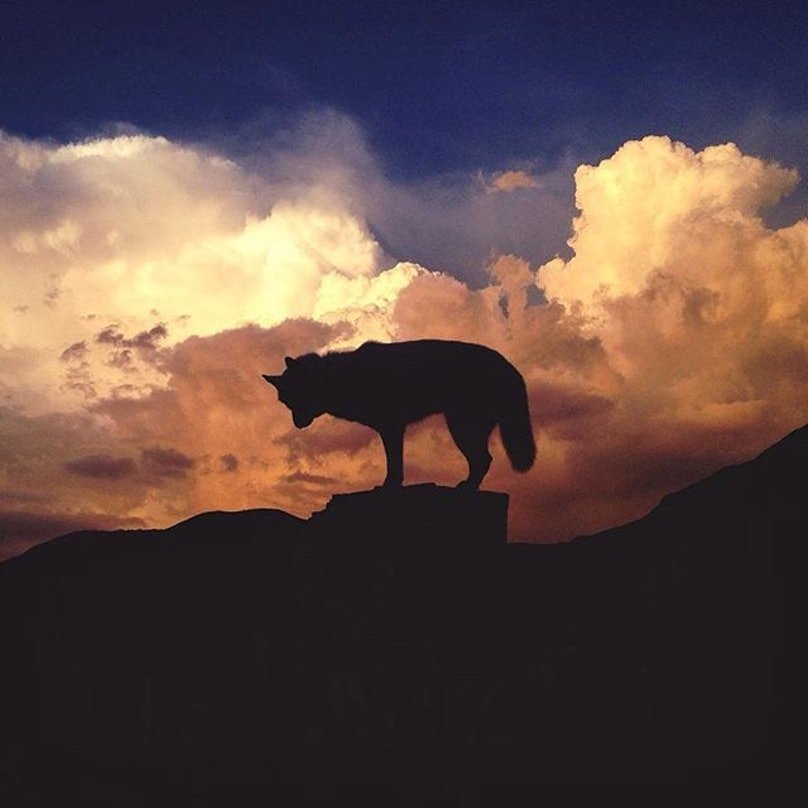 Here is a picture of the dog smiling professionally at the camera during a day visit at the canyons.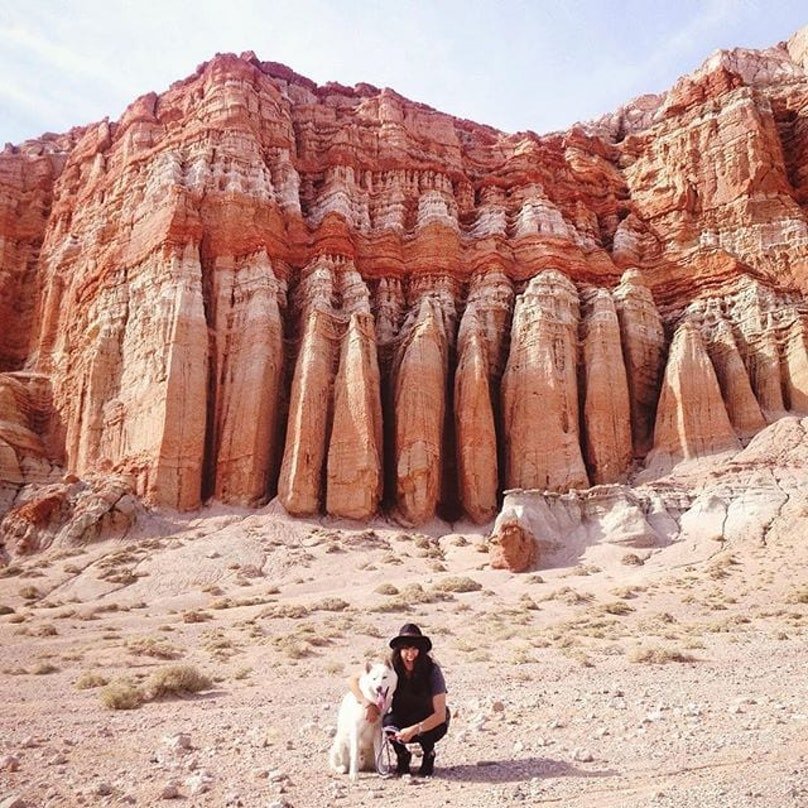 And here he is on another scene, surrounded with flowers and nature somewhere into the wild fields on the countryside.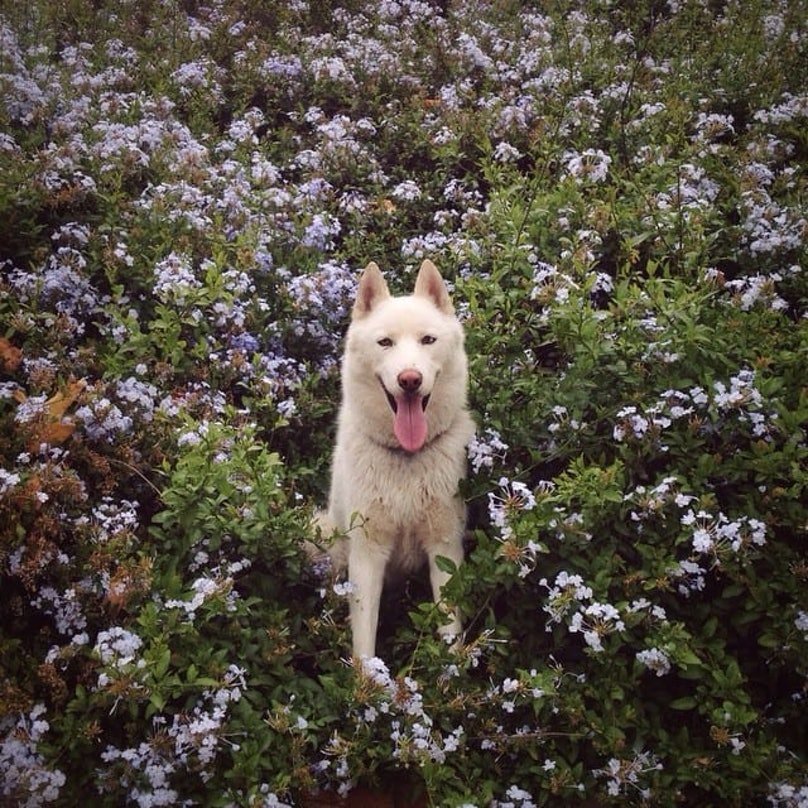 Yeaa-Yeeii…this is white I call seasoning the moment.
Hitting the road to another adventure. This two never stop, they are always on the road.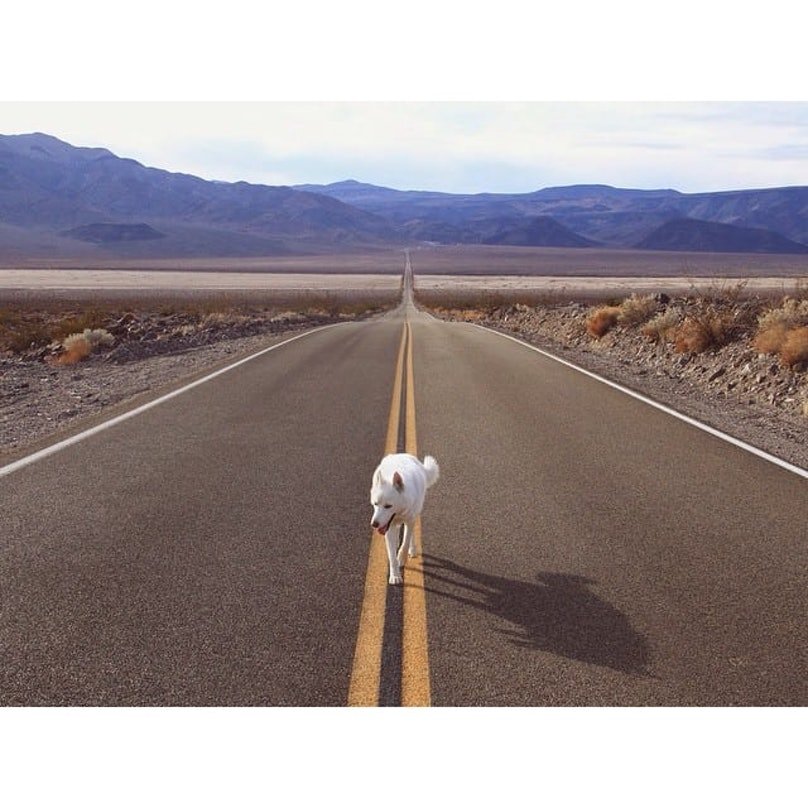 Now this is mesmerizing…
Where life and nature merge in each-other!
Exploring  the mountains…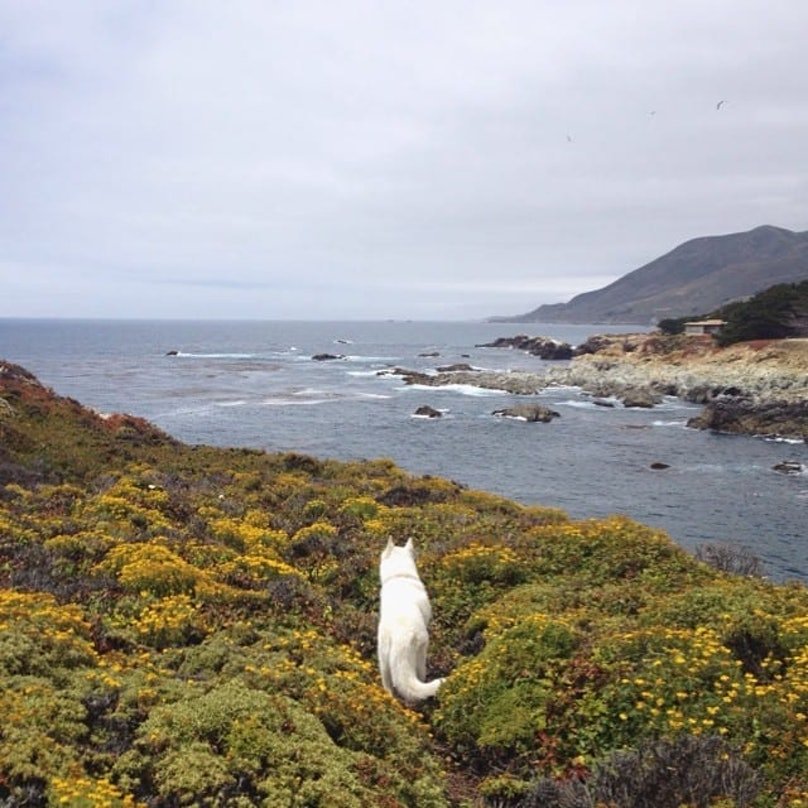 Deep into the forest… look how beautiful the Huskies white fur shines throw the natures green.
Now this does not even look real…better than a post cart picture!
As long as he has his daddy on his side, they are invincible…
Good catch buddy!