If you have seen a few Disney movies then you must have heard the beautiful story of a dog and a fox was called "Tod and Copper." A similar stories and photographs revealed the Norwegian Torgeir Berge. He was traveling through Norway interrogate with his dog Tinni. Tinni just saw a wild fox was walking in the forest and he created a special connection with it.
Photography was marvel of animal behavior and start to photograph them. Torgier became even more aware how similar were the wild fox and his tame dog. He named the fox Sniffer.
Tinni and Sniffer are now without detachable and it is a testimony that friendship really no distinction between race, culture, color or religion. This is something very interesting and people can learn a lot from these behaviors. This story has inspired Torgier and he is writing a book for children.
Tinni's human best friend happens to be a photographer named Torgeir Berge, who has chronicled the buddies' friendship since the beginning.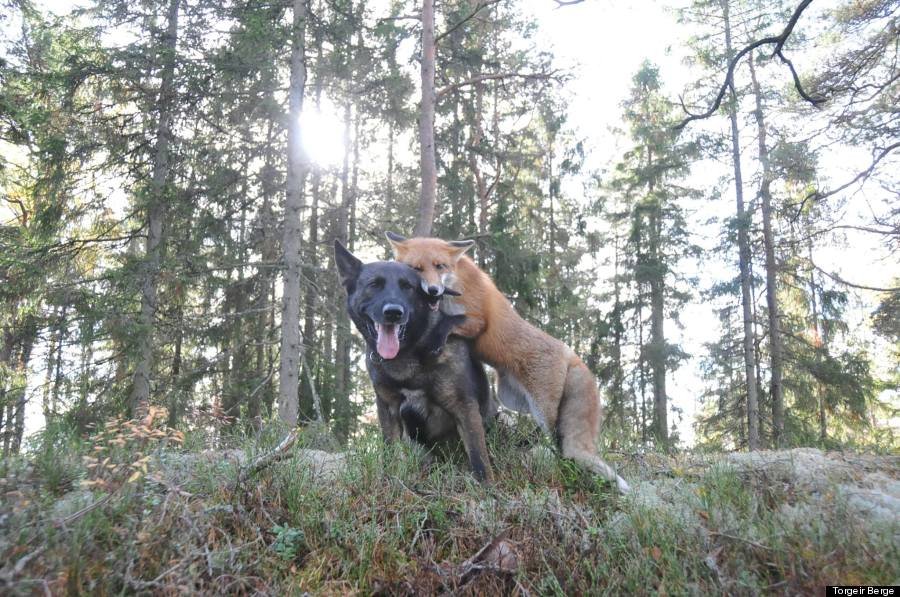 Tinni and Sniffer playing. They look so happy.
Tinni and Sniffer smell and kiss each other.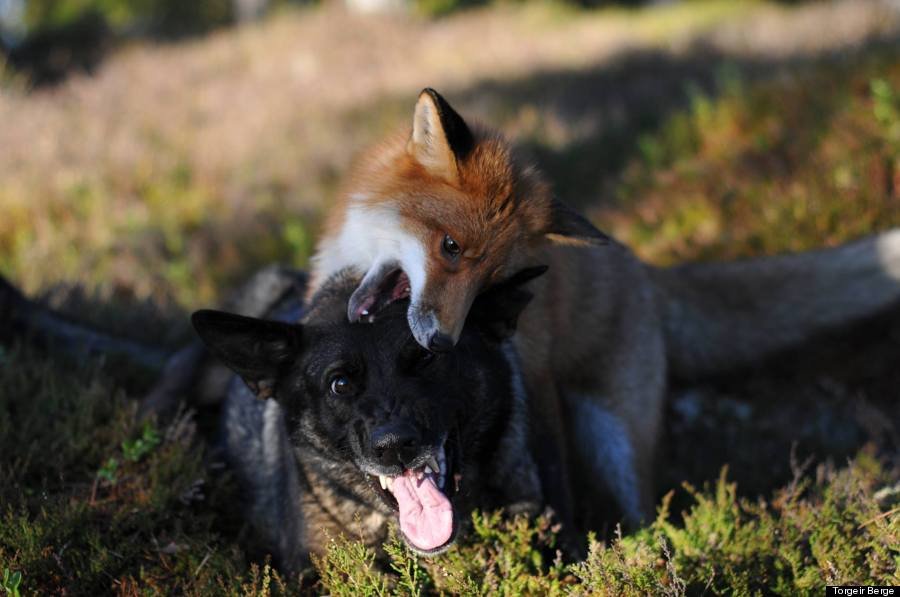 Amazing picture Tinni and Sniffer.