Funny Pet Memes About Quarantine is the reality we are experiencing during these difficult times. However, thanks to the Comedy Wildlife Photography Awards team we have the opportunity to enjoy fantastic material. Their team on National Pet Day (Sunday, 11th of April) launches a hilarious competition focusing on the funny actions of dogs translated into memes.
Humor is an integral part of having a pet. Dogs are mostly hilarious when it comes to animals. They are full of energy and consequently their actions are unpredictable. In the pictures below you will encounter so many funny actions that you will wonder how it is possible. It is entirely possible my dear.
Dogs are capable of anything. I personally love them endlessly because their magic has always helped me. No matter how my day was, to end it with joy.
Having said that, I invite you to laugh at the memes we have selected from the Comedy Wildlife Photography Awards competition.
"Here are some positive, feel-good, and funny pet images from the competition, which is still open on their website for you to submit your funniest pet photos with some tongue-in-cheek memes"
Funny Pet Memes About Quarantine
#1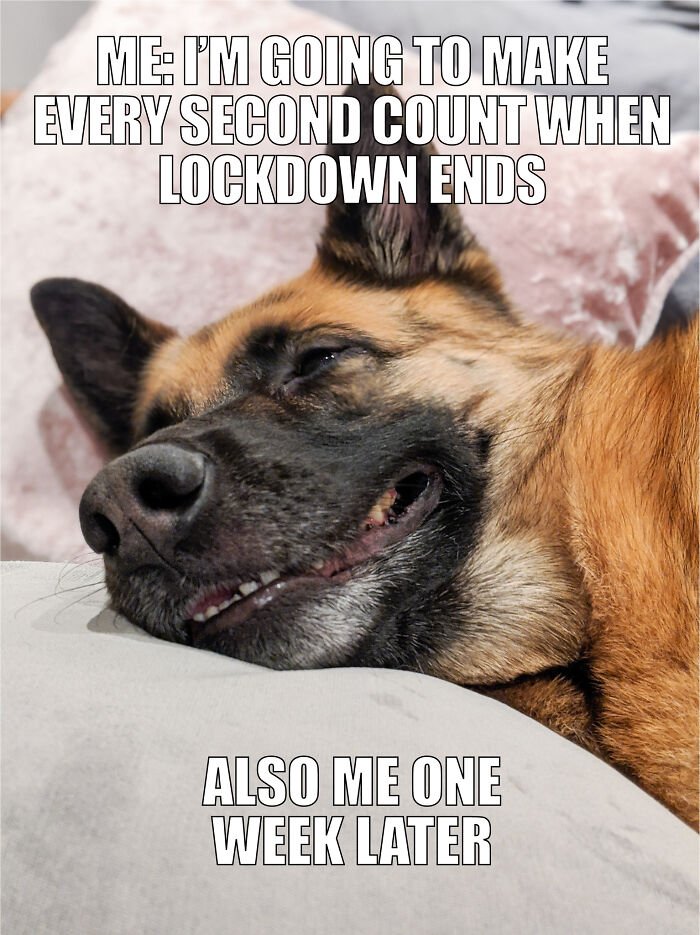 #2
#3
#4
#5
#6
#7
#8
#9
#10