I have always said that dogs, or pets in general, are highly addicted with foods. If you would feed them all day long, then they would eat all day long. On top of all that, they would come and beg you to give them some more food while you are having your meal. That is how much pets love food in general. But there are different pets who like specific types of food. My sister's Mixed Husky loves different fruits and vegetables like; apples, persimmons, cucumbers and so on. My cat on the other hand can only eat her food, and meat. Well the Husky in the following video is far from what I mentioned. He loves POPCORNS.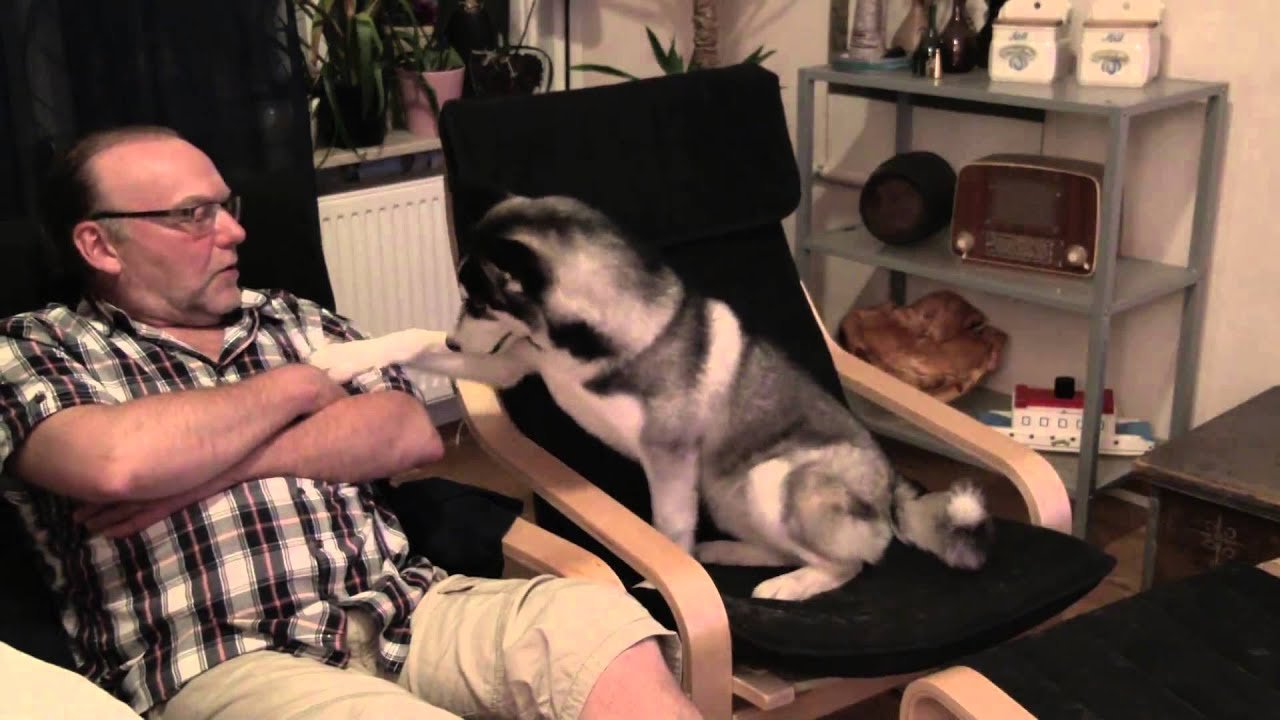 Since his daddy already knows the addiction this dog has to popcorns, he decided to share a little funny video with the rest of the world. He starts of cooking the popcorns, and while doing it, he grabs the dog and lets him know what he is doing. As soon as the popcorn was ready, the dog was going crazy. He could smell the popcorn, and he found not bare the strong yummy smell in the air.
Even though his dad allowed him to eat a few, he wanted to eat the whole bowl already. But his daddy is making things a little bit difficult for him. He wants to test the patience of the dog, and I can tell you that this Husky has no patience. Even though he is begging his father to give him the popcorn already, he refuses. So the dog starts crying, speaking in his own way, while staring at the popcorn the whole time. I am sure he got to eat all the popcorn, but watching this video was truly something. When Huskies want to eat, give them what they want already because they will not stop until they get it!