Lionel Messi has paid tribute to Diego Maradona by sporting a retro Argentina kit from the 1994 World Cup.
The seven-time Ballon d'Or winner was able to emulate the achievements of his legendary countryman when capturing a global crown at the 2022 World Cup. Messi inspired his country to glory in Qatar, much like Maradona once did at the 1986 event in Mexico. Messi has now offered a nod towards Maradona's last appearance at FIFA's flagship event – which came on American soil 29 years ago.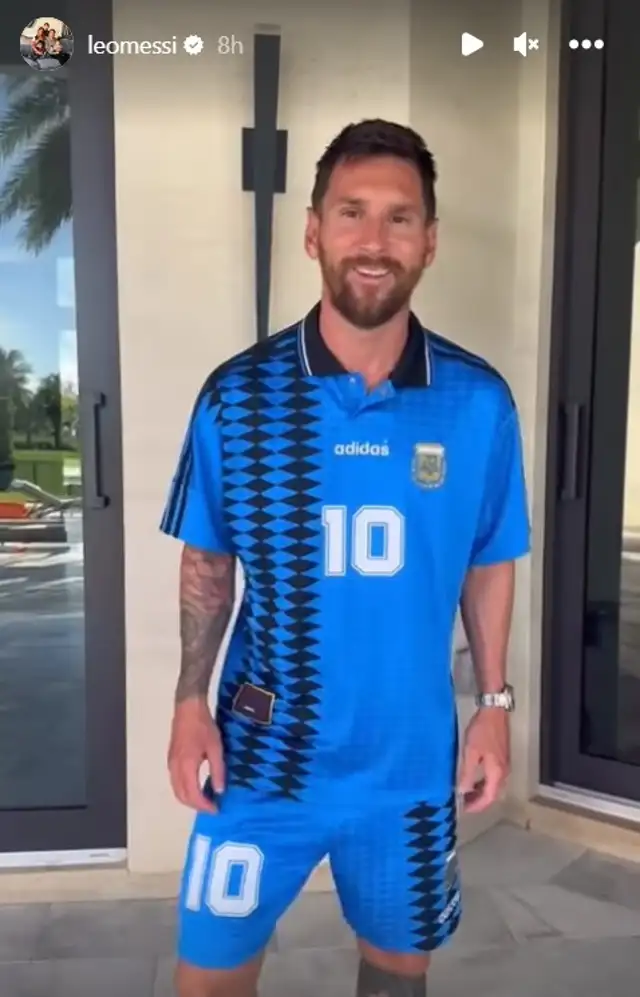 Maradona is widely regarded as one of the greatest talents to have ever played the game – with Messi having joined him in that bracket after enjoying a remarkable career of his own. Maradona, who won 91 caps for Argentina, passed away at the age of 60 in November 2020.
Messi, who continues to represent the Albiceleste and is up to 103 goals through 175 appearances, has suggested that he will not be gracing another World Cup – with the finals set to be co-hosted by the United States, Canada and Mexico in 2026. The 36-year-old, who is now plying his club trade in America for MLS side Inter Miami, has said: "I think not. This was my last World Cup. I'll see how things go, but not in principle, I won't go to the next World Cup."
Source: Goal.com