Maybe you are thinking what the heck happened with their owners, why would they do this to their dogs but these pet haircuts will make you laugh at all. Maybe they was thinking that this is good for their dog's, maybe the temperatures are to high or the vet recommended do to this. What ever they was thinking in another view this looks so funny. Here there 10 dog haircuts gone really wrong.
PS: Even it might look funny, please be careful with dogs like Siberian Husky. You should never SHAVE a Husky.
1. Human, who am I now?
2. Really? A skirt?
3. Always dressed up well
4. For the love of God, what did I do to you?
5. This is not fair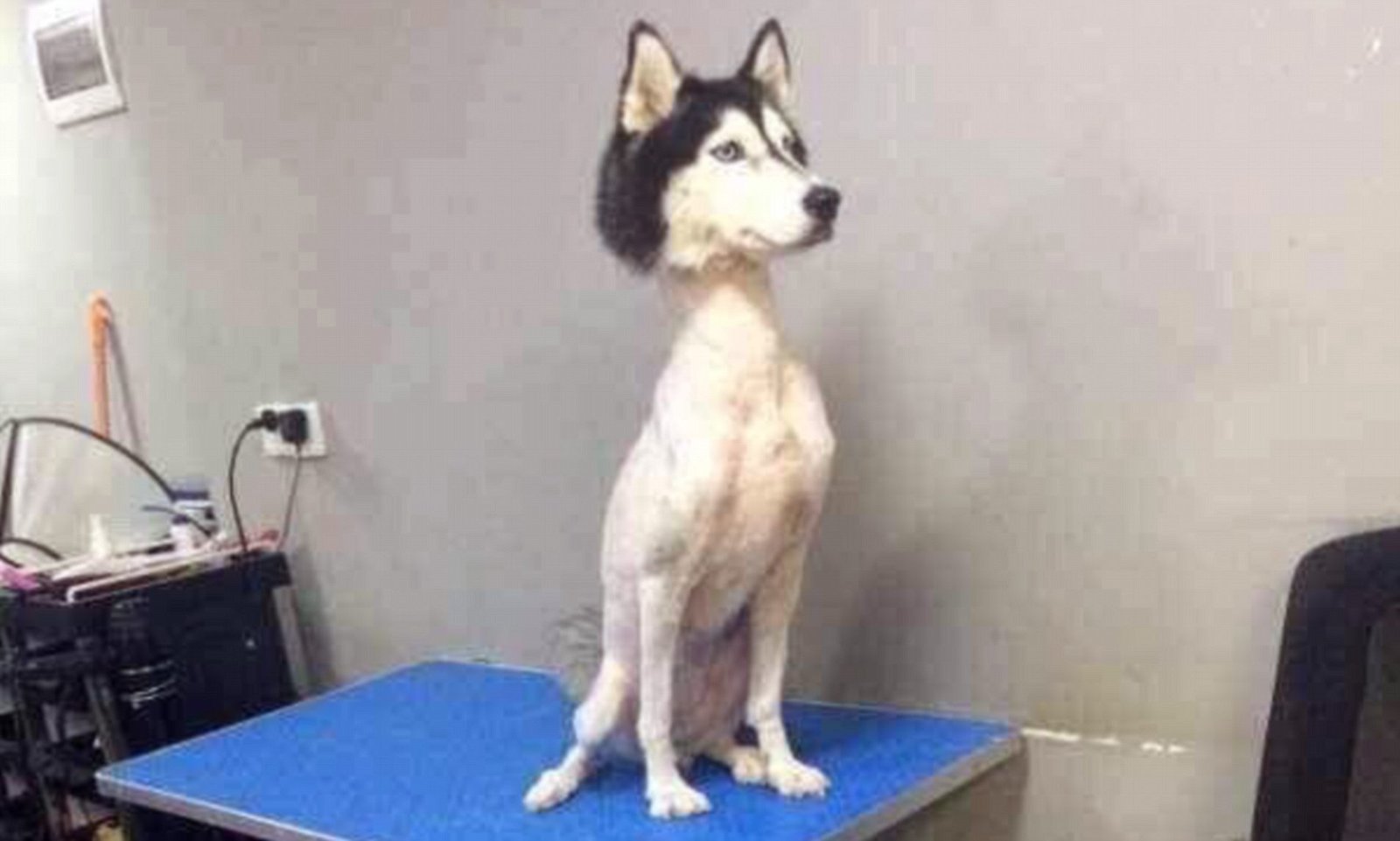 6. Creativity level: 99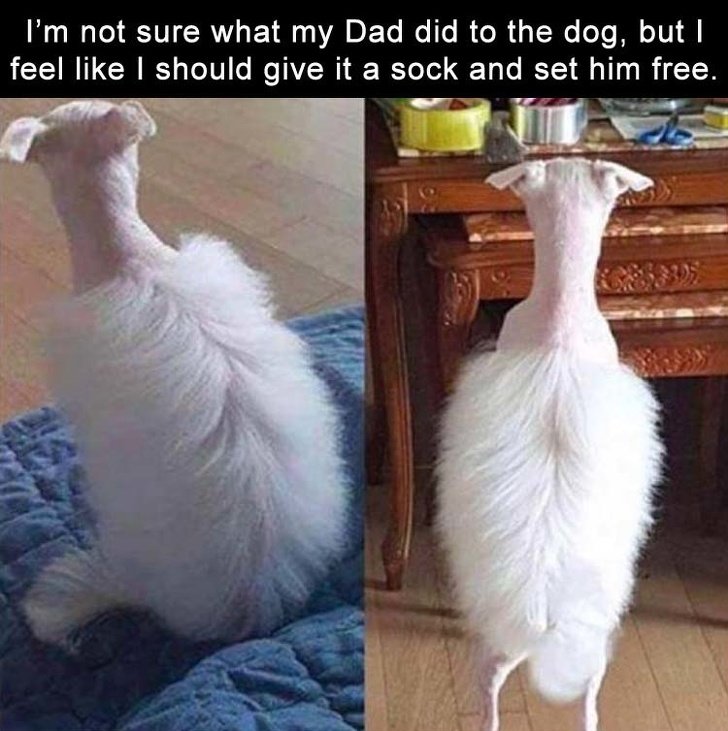 7. No, no. I'm fine. Just need a therapy session.
8. Everything is a little twisted for him now.
9. He won't even look at me anymore.
10. Owner, we need to have a serious talk.
Source: BrightSide