It's terrible the way people treat animals
Amazing transformation of an abused dog used at a puppy mill for breeding his entire life. His fur was thick, matted and tangled that the only think visible was his nose. He was miserable, wondering on the streets on his own barely walking from the weight of the fur.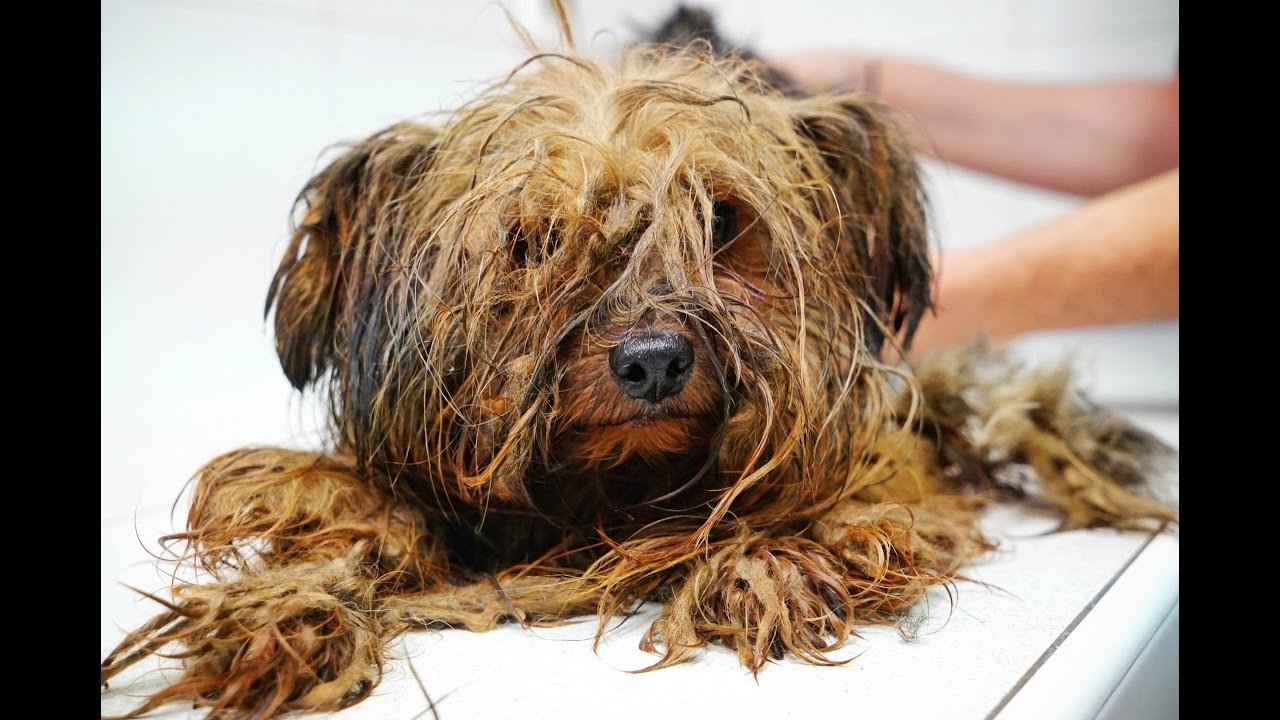 Until one day he was rescued by a veterinarian, who brought him immediately in the near by animal care practice. There, he was given a new haircut. To do so it took hours of hard work shaving all that messy and full of dirt fur.
After they were done, a sweet little face came to light. Despite the hair cut he also needed medical care. When he was on his way to recovery he also was adopted from a very lovely family.
Here is the adorable transformation of an abused dog. 
Cesar Gets an Amazing Makeover
Cesar Gets an Amazing Makeover
TeamDoggy said: "Every year organizations like these rescue thousands of dogs from abusive owners and dangerous situations. There are many stories of individuals saving dogs in their neighborhoods every day. Whether you support these efforts by donating money or simply by sharing inspirational stories like this one you make a big difference in a dogs life. It touches my heart that you do."
In case you are wondering how you can help animals in such cases, our advice is this: Do as much as you can. For example Take the animal to the vet for a check-up, adopt him-her, let the acquaintance know if anyone wants to save an animal, and so on. There are so many opportunities for help, take advantage of them. Everything is worth it.