Husky Drown in a Sea of Wiggly from her nieces and nephews. A video of golden retriever puppies falling in love with Elliegh a Siberian Husky. It got posted on February 3rd on TikTok. User haley_key published a video of a bunch of puppies "attacking" a husky.
Material which managed to generate 1 million clicks in few days. This viral video is a true "dogpile" in every sense of the word. Running towards Elliegh to kiss her while wagging their tails, is what made this video so popular on the net.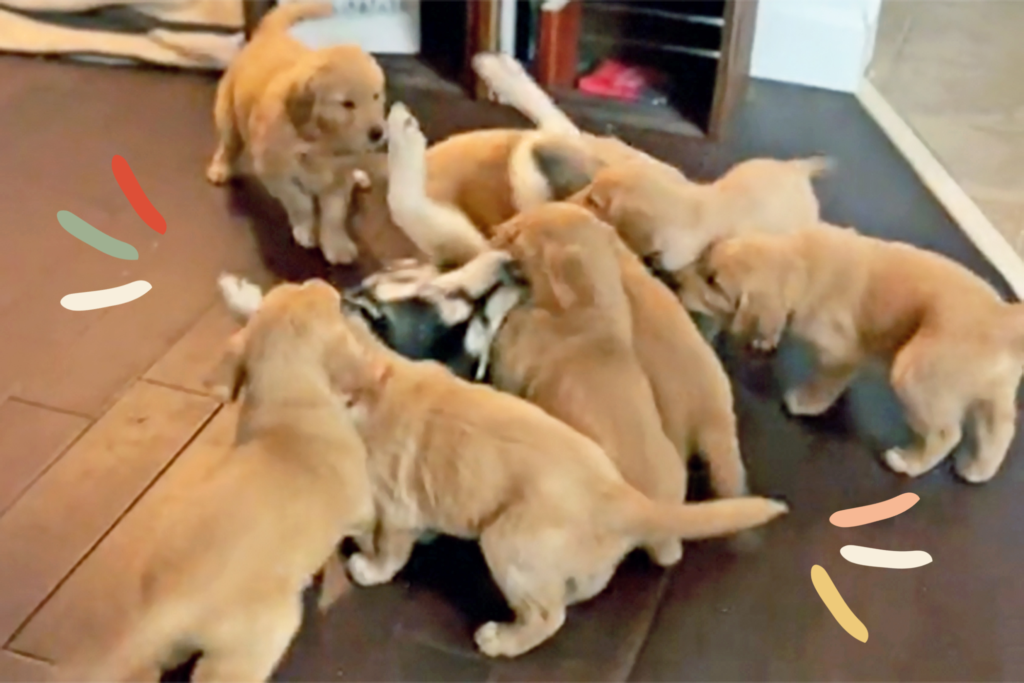 A flood of reactions flowed towards her account demanding the re-realization of the video with TWD music. For those of you who have no idea, this is a series that talks about the post apocalyptic world. Whose soundtrack is widely known by fans of shows. Haley apparently welcomed this suggestion by making the TWD music version possible.
I will post both versions so you can see the differences between the videos. On the other hand the reactions have been numerous.

The first presentation is the original version of the video.
"Our husky loved her nephew and nieces and they loved their aunty"
This group of puppies is a real paradise. Their energy is transmitted so purely through the video, enjoying it even more.
My favorite comments:
"How dare you show zombies ripping apart their victim!! the horror, the carnage!! it's a feed frenzy, fur everywhere. Gawd have mercy on us all."
"You need to use the walking dead music on this."
Here's the remake"