Employee Of The Week' Award goes to all customers dog, of contractor Fred Jr. Every job is special and has its pros and cons. In this case we will talk about a dad who has a personal relationship with each client and their family members.
He owns a three generation business. Josephsen Hardwood Floor Company carries out various works such as repairing floors, or installing wooden floors and stairs. During his work he often encounters the unhappy looks of the dogs that live there. While their looks seek to say a lot, Fred takes the opportunity to take their epic photos. They are posted on his social networks, as Employee Of The Week' Award, thus showing that humor is present in his company.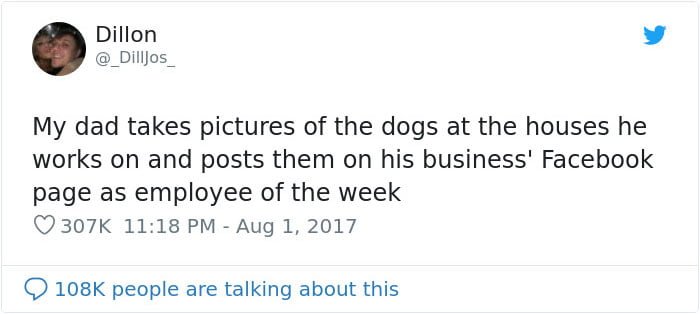 "I had been doing it a few years before Dillon noticed and decided to tweet about it," Fred told Bored Panda. "The reaction to that tweet going viral was interesting. We had 250+ followers on the day he tweeted it. By the end of the week, we had over 28k followers. Now I believe we have over 32k followers."
Animals in my opinion are the most necessary element of the planet. They offer countless benefits to our common home Nature, as well as to our small personal lives. Enjoy, and don't forget to share your opinion with us.
#1
#2
#3
#4
#5
#6
#7
#8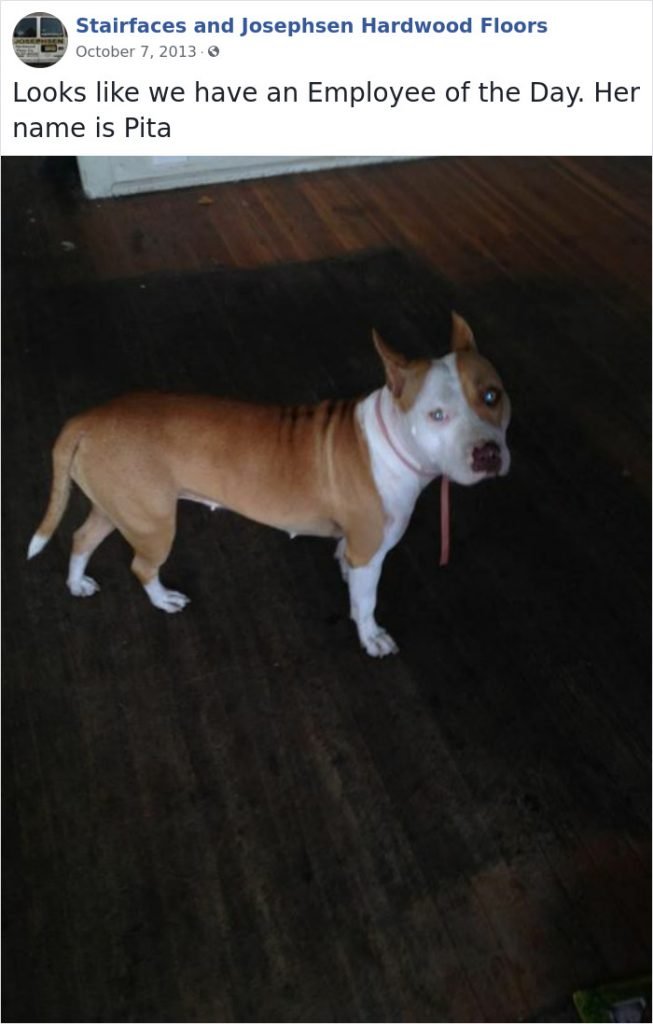 #9
#10