A much-loved challenge for the public was 'I did it for my dog'. The high turnout of dog owners who distribute their photos to the general public, proves that such challenges never disappoint.
Virtual challenges are a fun way for anyone who spends a considerable amount of time online. The most favorite are the challenges which involve our four-legged friends. Have you come across new videos with dogs that go viral every day? Me too. Instagram is the favorite 'hall' of such videos.
These pictures will take your imagination farther than you thought it would go. The dedication that these dog lovers have offered to their close friends will make you smile. Most importantly, it probably awakens your desires to realize something similar for your little ones.
Here are 30 the photos that went viral for the 'I did it for my dog' challenge.
#1 "My parents dog Fiona likes to stick her head in between the rungs of the porch, so naturally when they redid the porch, they had the contractor add a special little touch for her!"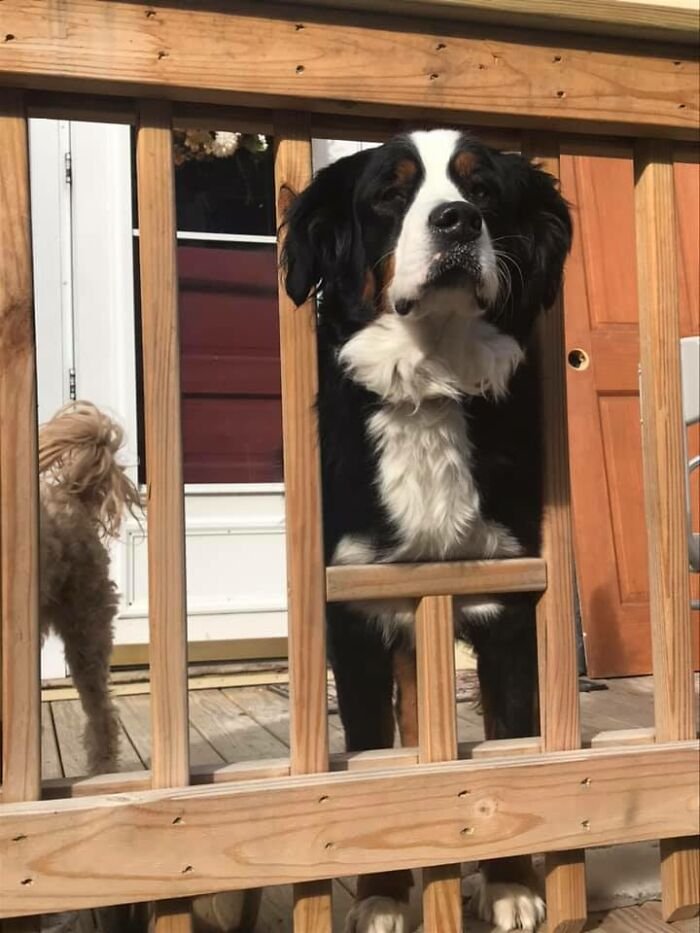 #2 "He liked laying on hard floors instead of the carpet or couch so much that he would rather sleep on our son's play table. We made him his own floor."
#3 "My boys are getting a bit older and they don't enjoy camping as much because of the cold, hard ground. The natural solution: buy a cargo van and convert it. Needless to say, they love it."
#4 "We move into my first home in less than two weeks after I had saved for roughly 11 years. We close on December 10th."
#5 I Did It For My Dog
What a happy photo. Dogs have their special schools where they learn to complete given tasks efficiently. They even have a proper graduation ceremony, and they also seem pretty proud of their achievements.
Dogs are full of surprises and fill us up with great love."We removed the pool and gave the doggie babies 2 activity centers." (As reported by Bored Panda)
#6 "Graduation. Birthday parties for Pancake. Dog Beach. Costume parties. Living her best life despite her being pure evil. Truly my best friend."
#7 "I adopted the love of my life, Romero, in December 2014. Opened a dog park/beer bar in August 2016 named after him. He passed in October 2018. In that short time he motivated me to quit my job, invest all my savings, and sacrifice everything – my boyfriend and I kept saying,
"How can the three of us be together all the time?" And that's how's 'Romero's K9 Club & Tap House' came to be."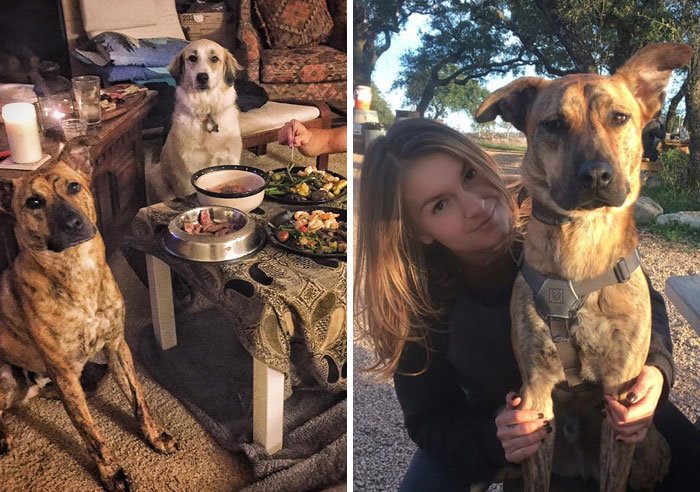 #8 "We changed our car to a 4Runner because of its rear window that rolls down. My husband also took out the back seat to make more room for our 2 Goldens Jake & Zoey. He made platform for storage, and we added a mattress topper and rug for ultimate comfort for our road trips."
#9 "What is something crazy you've done for your dogs? I'll start: Moved our bedroom to the downstairs and smooshed a king and queen bed together and threw a twin at the end for good measure to have optimal room for our pets to sleep with us"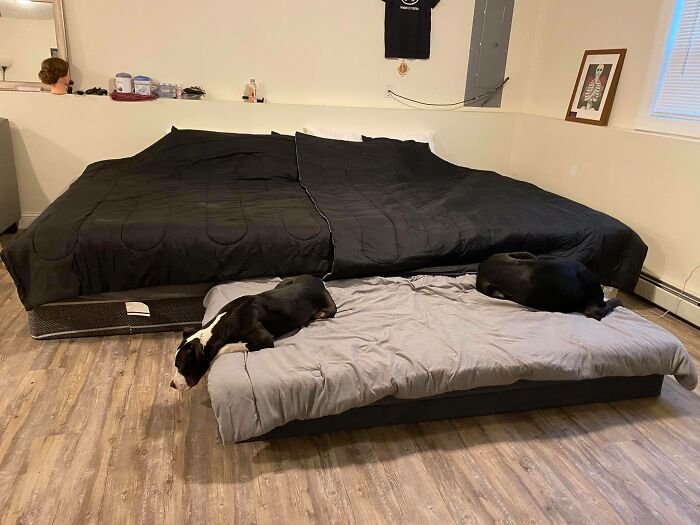 #10 "I had my boyfriend cut a hole in my fence & put down a platform so my dog could still watch the kids play out front, see the other dogs walking by & get visits from his favorite mailman. It's nothing fancy but Eddie loves it"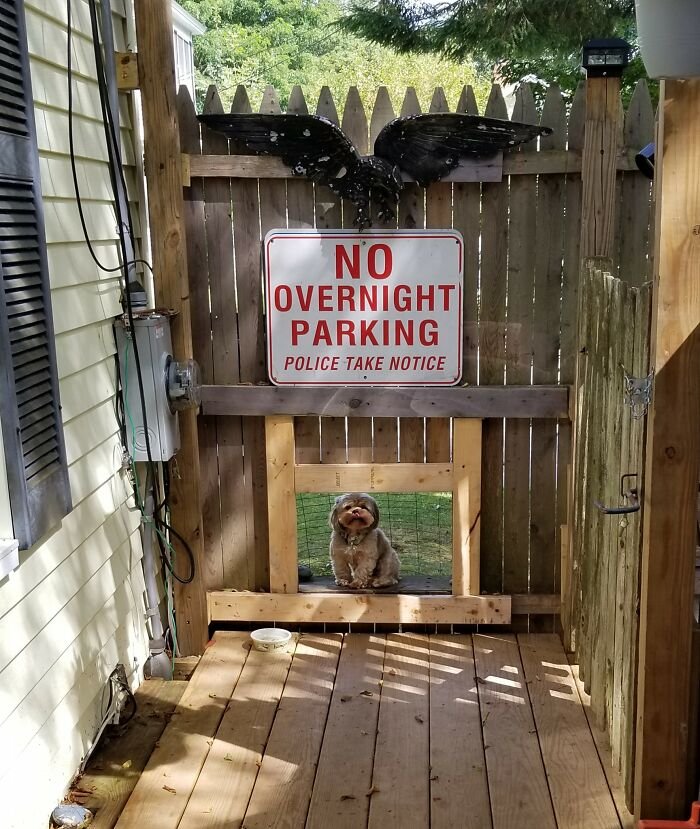 I Did It For My Dog
#11 "Hand built and way too much money still not finished And yes that's a planter box hanging from her side window"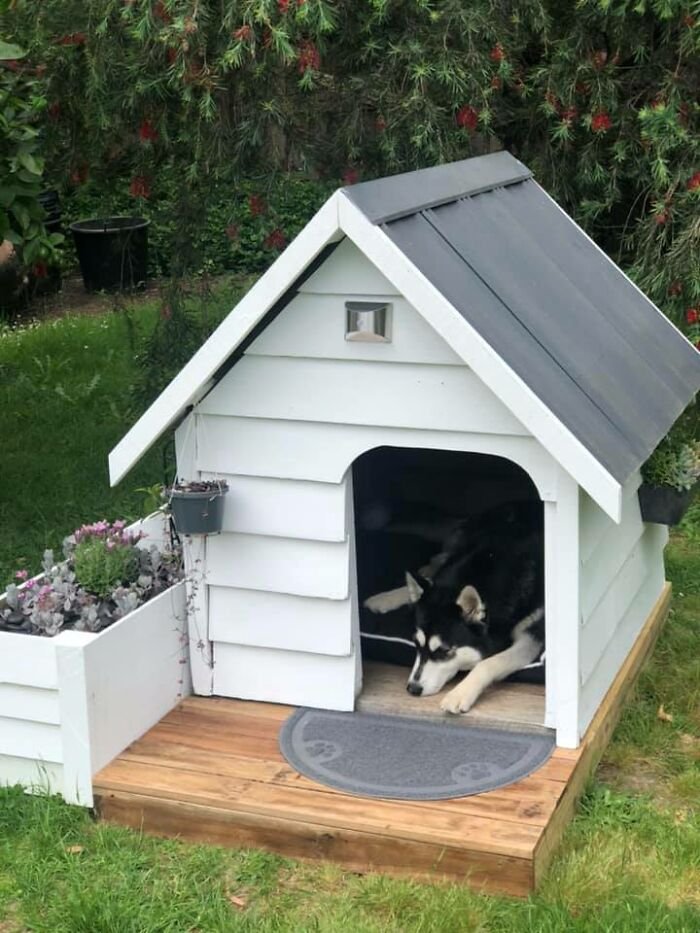 #12 This surely looks like a lot of effort.
#13 "Made them an outdoor kennel with a dog door so they can potty any time they need to, no more tie outs. It is now filled with pea gravel to keep mud away and the door will be open for playtime when we fence in the rest of the yard"
#14 "Got a whole ass new car to better suit our needs and fit our friends. We had a sedan (2013 Ford Fusion) before this and it had been clear for a while it was just TOO small"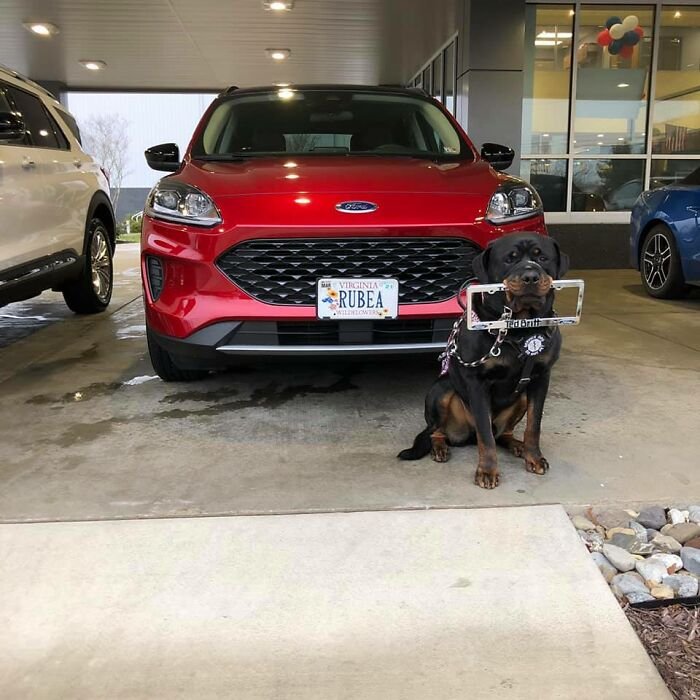 #15 "Husband built what I like to call a 'Harry Potter bedroom' under our stairs for our 10 month old English Mastiff, Gator. He made the door out of the shelves that were in there"