Physical activity is very important to you, here are the Best Dog Breeds for Runners. Sport is one of the most important elements to ensure a healthy life. However, the perfect combination to be healthy would be physical activity and healthy eating.
If you do not know what breed to choose to suit your daily activity, here is a practical solution for you. Dogs could very well be the perfect running partners. Every time you need a friend they're always ready to go, they eagerly keep pace, and they never complain about being tired.
Not every dog is built for running.
The ideal jogging companion is low-maintenance and obedient, with energy and endurance. If you're looking for a new pacer, these are 20 Best Dog Breeds for Runners. Ranking in this list does not indicate that some races are faster and some slower. Choose your favorite by considering specific element like dog appearance, or his breed.
#1- American Staffordshire Terrier.
#2- Australian Cattle Dog.
#3- Labrador Retriever.
#4- Boxer Running.
#5- Brittany Spaniel.
#6- German Shorthaired Pointer.
#7- Siberian Husky.
#8- English Setters.
#9- Belgian Shepherd.
#10- Poodle.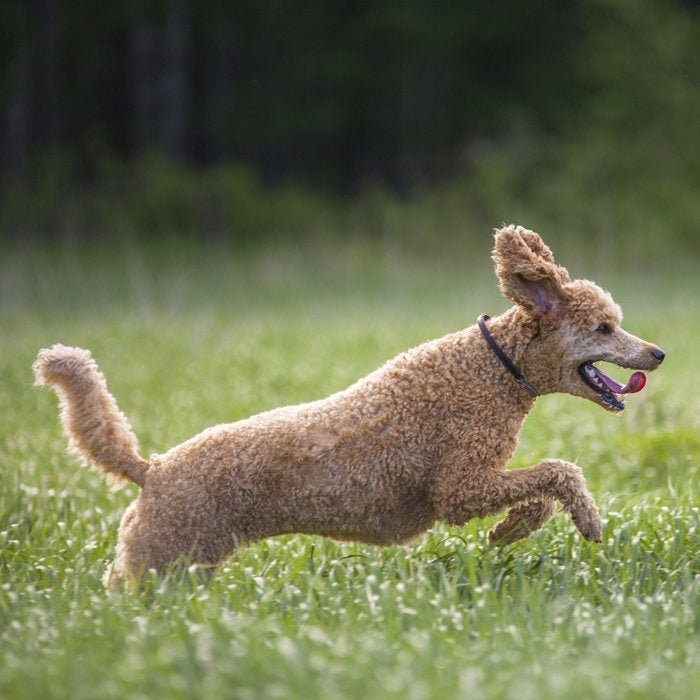 #11- Jack Russell Terrier. 
#12- Airedale Terrier.
13- Vizsla.
#14- Alaskan Malamute.
#15- Dalmation.
#16- German Shepherd Run.
#17- Australian Shepherd.
#18- Border Collie.
#19- Weimaraner.
#20- Rhodesian Ridgeback.