Lionel Messi has once again shown his footballing prowess, this time not on the pitch but in his own living room. In a heartwarming video shared by his wife Antonella Roccuzzo, the PSG midfielder can be seen playing a kick-around with his children, effortlessly running rings around them in his pyjamas and socks. The seven-time Ballon D'Or winner proves that he doesn't need a stadium to showcase his skills.
The scene takes place on the same carpet where Roccuzzo had earlier amazed viewers with her upside-down yoga pose. Clearly, the Messi household is one full of talent and athleticism. In the video, Messi's son Mateo accidentally knocks over his younger brother Ciro while chasing the ball, making for an adorable and funny moment. The video has garnered attention from fans and soccer enthusiasts alike, who appreciate seeing the personal side of one of the world's greatest players.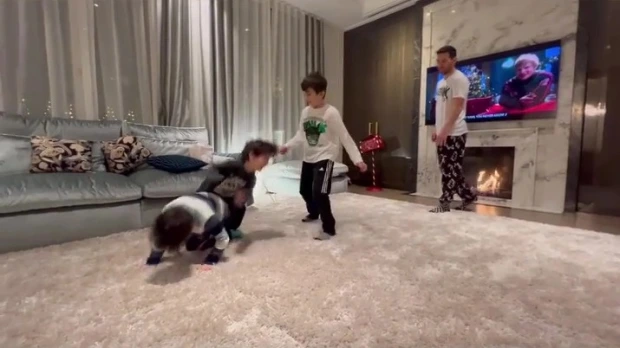 Ciro Messi lies in a heap on the floor after a crunching tackle from his brother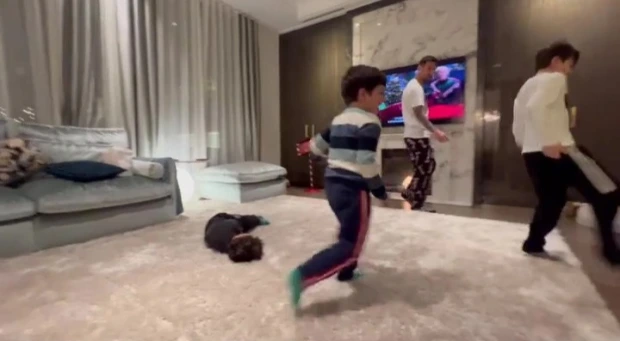 Straight red for Mateo!