Artist "Disneyfies" People's' Pets and we have collected some of the best drawings of cats, dogs and more, from her account. Isa Bredt is a 22-year-old Dutch artist who uses her artistic skills to turn peoples' pets into Disney characters in a process she calls "Pet Disneyfication".
Pet Disneyfication is creating cartoon pet portraits.
In a recent interview with Bored Panda, the artist said she loved drawing ever since she was little. She only started considering it as a career before finishing high school. That's when she decided to study illustration and animation. However, Isa quit after her third year to pursue a career in creating pet portraits.
Disney cartoons and their heroes helped shape the lives of many. So no wonder why so many people wish to see their favorite furry friends as colorful animated creatures.
The artist says that "Pet Disneyfications" were something she did sporadically in her free time for about five years. "I started because I was and still am a big fan of both drawing animals and the old Disney style," said Isa.
Artist "Disneyfies" Peoples' Pets
On her Instagram account she described: I'm Isa, a Dutch illustrator making pet portraits and stuff!
There is now a way you can make that wish come true. Just take a picture of your pet and send it to Isa's account. Further, according to its possibilities, your project will be realized.
At the moment In her bio on Instagram she states that the orders are closed until February 5. Consequently you will have to wait a while to get your hands on this work of art.
However, I advise you to send your photo so that as soon as the opportunity arises you will be the first to be served.
With that said, here are some Disneyfication aka cartoon pet portraits by the very talented Isa Bredt. Let us know your favorite.
#1
#2
#3
#4
#5 Artist "Disneyfies" Peoples' Pets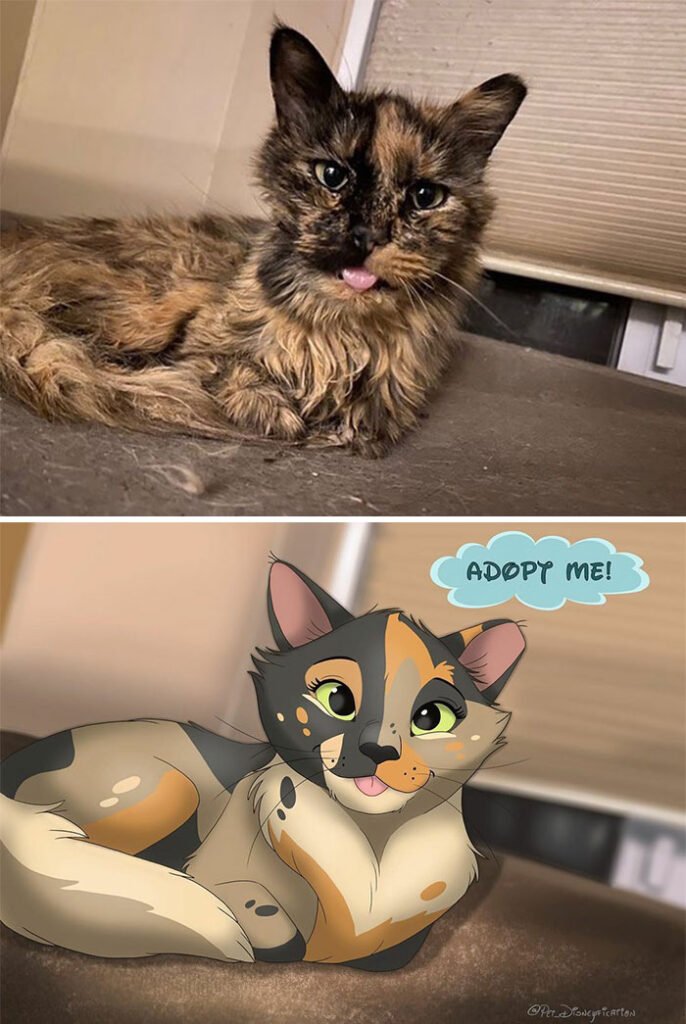 #6
#7
#8
#9
#10
#11
More info: Instagram, Patreon, Bored Panda