Dog shearing rooms happen to change appearance, for example when Groomer Blow-Dries Husky. In this case the room is completely transformed into a flying wool space. Veterinarians or families of similar dogs such as husky, German shepherd and Samoyed, must be equipped with the appropriate equipment. Otherwise they will look exactly like the person in the video, covered in dog fur from head to toe.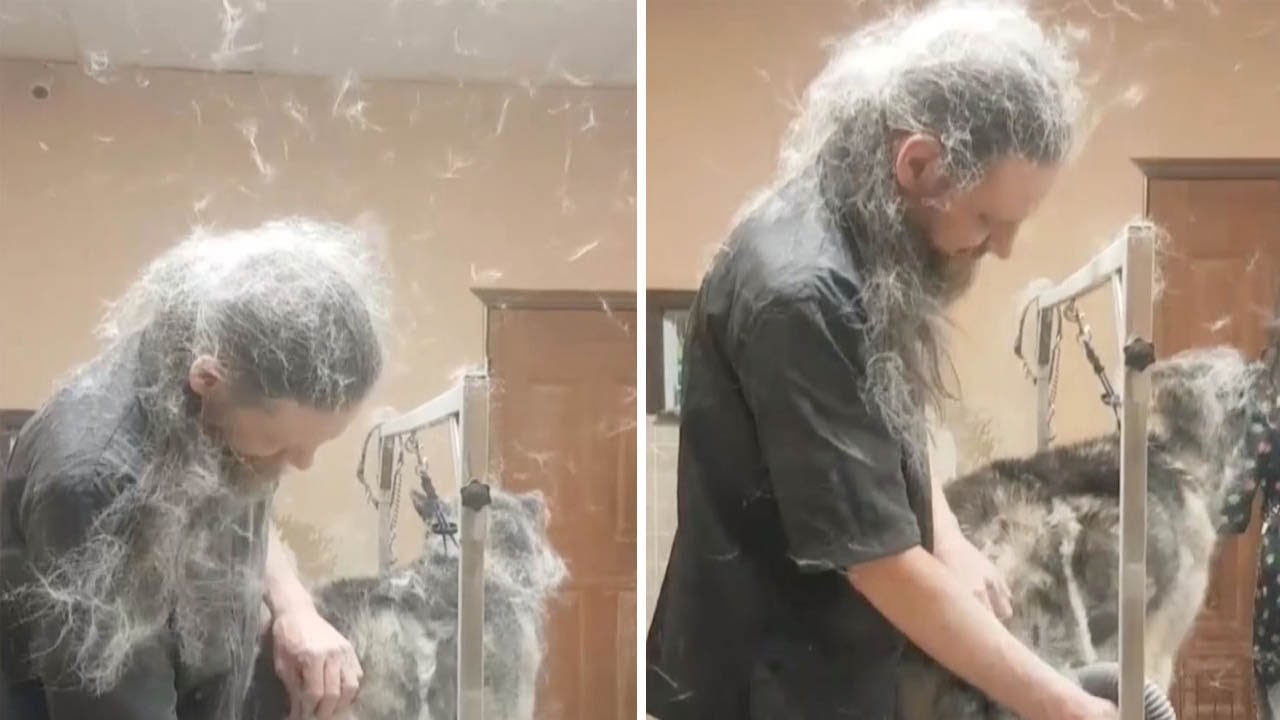 The Siberian Husky is a furry breed of dog who sheds its coat couple times per year. The amount of fur that comes off in a single shedding never ceases to amaze the dog's parents! It almost seems as if you could create another Husky out of the discarded hair. Many Husky owners turn to groomers to take care of it. After seeing the video below, you'll fully understand why.
Groomer Mike Vanderheyden starts to blow dry one of his clients dog. A 6-year-old Husky named Tagga. Employee Sarah Dersek recorded the video as the dog fur created a storm of hair flying around the room.
An interesting way to advertise the work and at the same time to show the steps that this process goes through. After all this mess, everything was sorted out. I thank the veterinarians and their teams for taking care of our animals every day, making our work and responsibilities much easier. The Husky 101 team is grateful for your dedication.
It's a tough job, but someone's gotta do it! Here's how the Groomer Blow-Dries Husky.