A video made in China starring a husky, showed the world the despair in his eyes before dinner time. Deceived in cold blood by his owner, he could not hide the disappointment he felt at that moment.
A canine placed in challenge by its owner, had to make a choice. The husky is offered two bowls, one with normal dog food and another with tasty chicken on top. Having a choice, the puppy chose without hesitation the most delicious dish eagerly awaiting its consumption.
His reaction touches me so much, it makes me love and hug him unconditionally. Even though it looks like an emotional video, it is actually a funny one.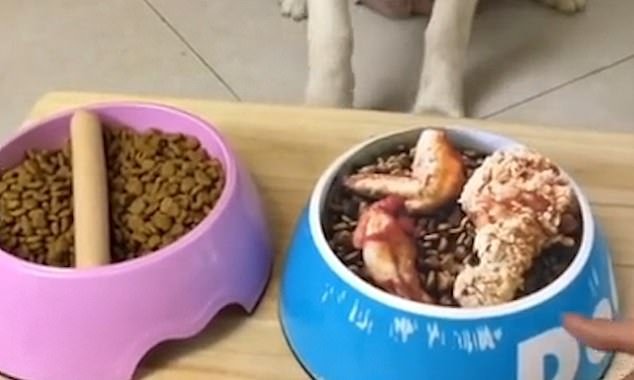 Husky Fooled By Owner
Two of the highlights of this recording are extremely contrasting.
Visually he chose a tasty chicken meal over his food. I think his level of intelligence is pretty high given the fact that the food had no aroma.
While the second moment relates to his disappointment when he realized that the tasty food was not real. That face got sad, and the disappointment was real.
But all of a sudden, the owner pulls away the picture, totally disappointing his puppy. With sad eyes, he was surprised by this event not believing his eyes.
Because as Selena Gomez said: The heart wants what it wants.