Even though a five-year deal was agreed upon in principle after his contract ended at the end of June, the club had to let him go because of LaLiga wage rules.
People are talking a lot about whether Messi will join Manchester City, Paris Saint-Germain, an MLS team, or go back to Argentina.
One thing is certain, though: whoever wants the Argentine magician will have to pay a lot of money.
Here's a look at his amazing life, which includes a luxury mansion, expensive vacations, lots of flashy cars, and a whole bunch of hotels, including a new one in Andorra.
His HOME
Messi's home in Barcelona, which is worth £5.5 million, is quiet because it faces the sea and is in a no-fly zone.
It's perfect for the six-time Ballon d'Or winner because it's in the posh neighborhood of Castelldefels.
Ivan Rakitic, a former teammate, says that he bought himself some privacy by spending a lot of money on his neighbor's house.
Messi's house is 12 miles from Camp Nou and has a small football field, a pool, an indoor gym, and a playground for his three kids.
You can also wake up every day to an amazing view of the Balearic Sea, which you won't get in Manchester, Paris, or London.
Luiz Suarez, a close friend, used to live nearby, and Philippe Coutinho still does, in case the team needs to talk.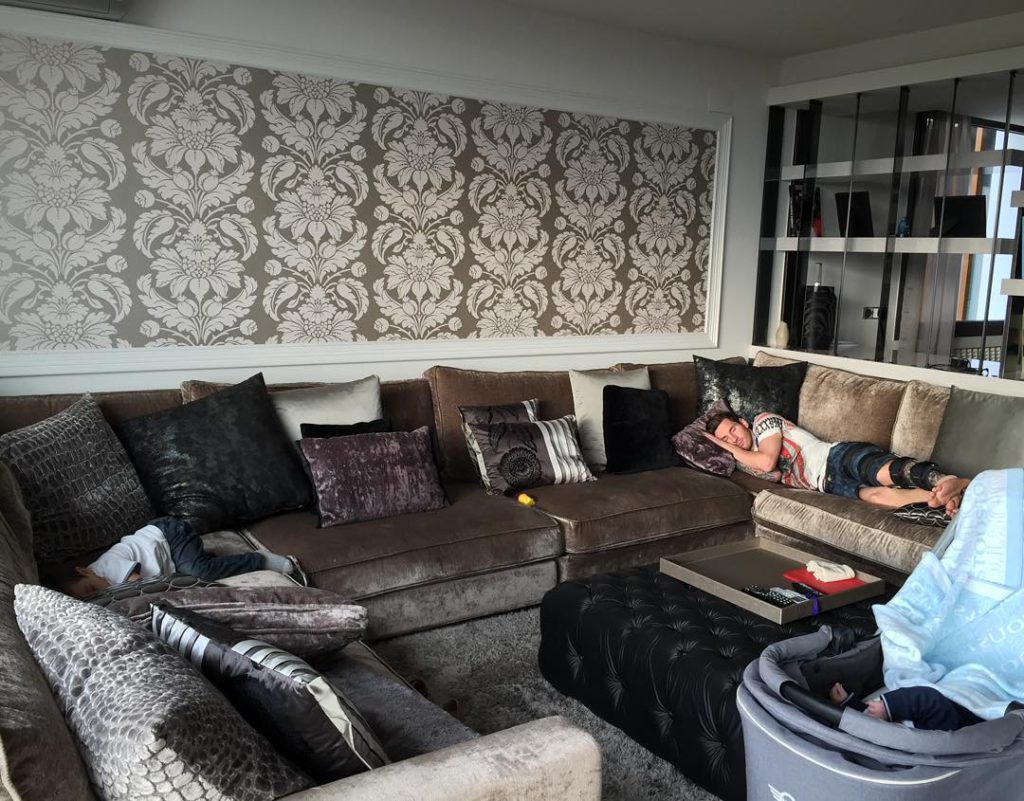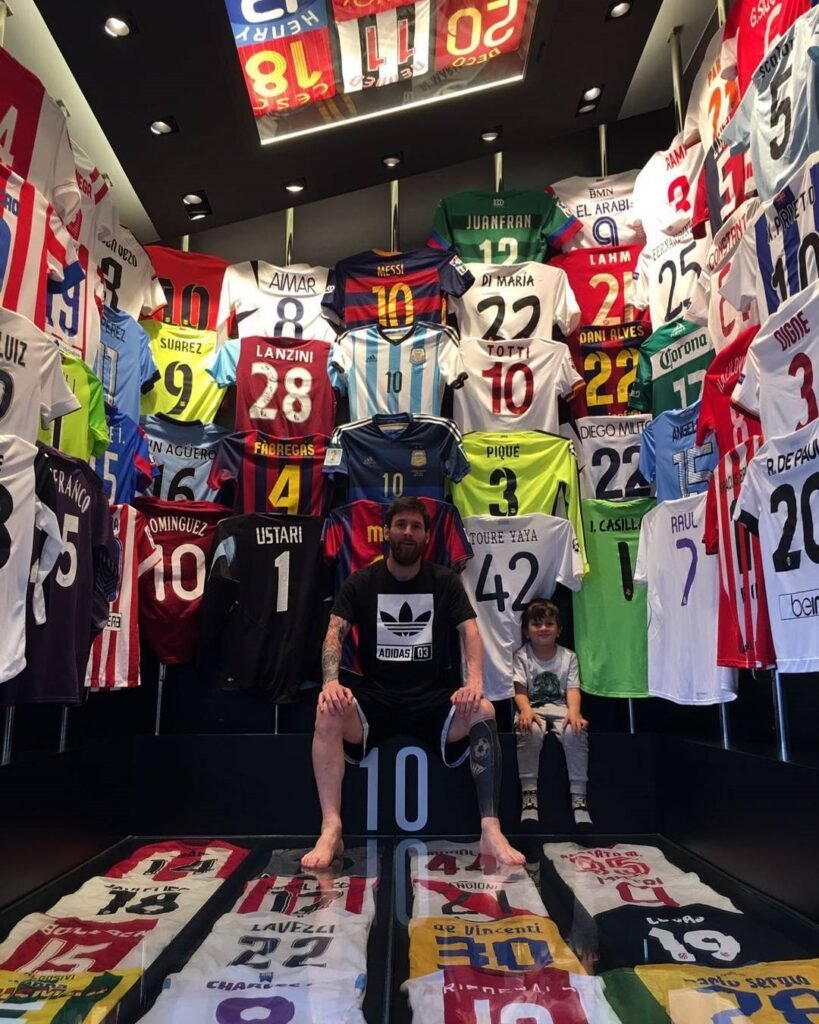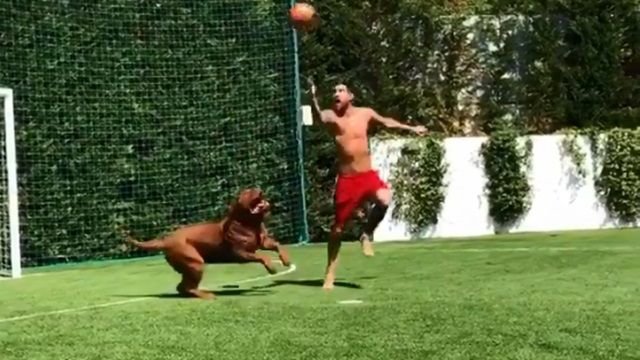 PRIVATE JET
Messi has his own private jet, which is worth £12 million and has his famous No. 10 on the tail. He can use it if he needs to get somewhere quickly.
It was made by a company in Argentina for Messi's family. On the steps are the names of his wife, Antonella, and their three children, Thiago, Ciro, and Mateo.
It has a number of amazing features, such as its own kitchen.
There are two bathrooms and enough chairs for 16 people.
Unbelievable as it may seem, the chairs can also be folded up and turned into eight beds, which is the best way to sleep.
Messi, on the other hand, doesn't own the jet. Instead, he rents it. Despite that, it won't be cheap.
HOTEL
Before the coronavirus pandemic, tourism was a big business in Barcelona, so Messi wisely put his money into that industry.
Like his football rival Cristiano Ronaldo, he has become a hotelier and bought a £26 million hotel in the coastal town of Sitges, which is about 26 miles from Barcelona.
The four-star Hotel MiM Sitges is only 100 meters from the beach. It has 77 rooms, including five junior suites and one suite, and a standard room costs about £105 per night during peak season.
On top of that, there is a pool and a bar on the rooftop called Sky Bar. From there, you can see the whole town and the Mediterranean Sea.
If you want to relax even more, there is a top-of-the-line spa with a sauna, Turkish bath, sensory showers, a recreational pool, a cold plunge tub, and a saltwater pool.
Messi also owns hotels in Ibiza, Mallorca, Baqueira and Andorra.
CARS
Messi could probably afford to take all of his cars with him to his new club when he leaves Barcelona this summer.
His best car is a £1.5 million Pagani Zonda, which is said to be worth around £3 million.
He also likes Maserati cars. In his garage, he has a £100,000 GranTurismo S and a GranTurismo MC Stradale.
Messi has also been seen driving a £173,000 Ferrari F43 Spider.
Even though Barcelona's deal with Audi ended last year, the German car company no longer gave away free stuff.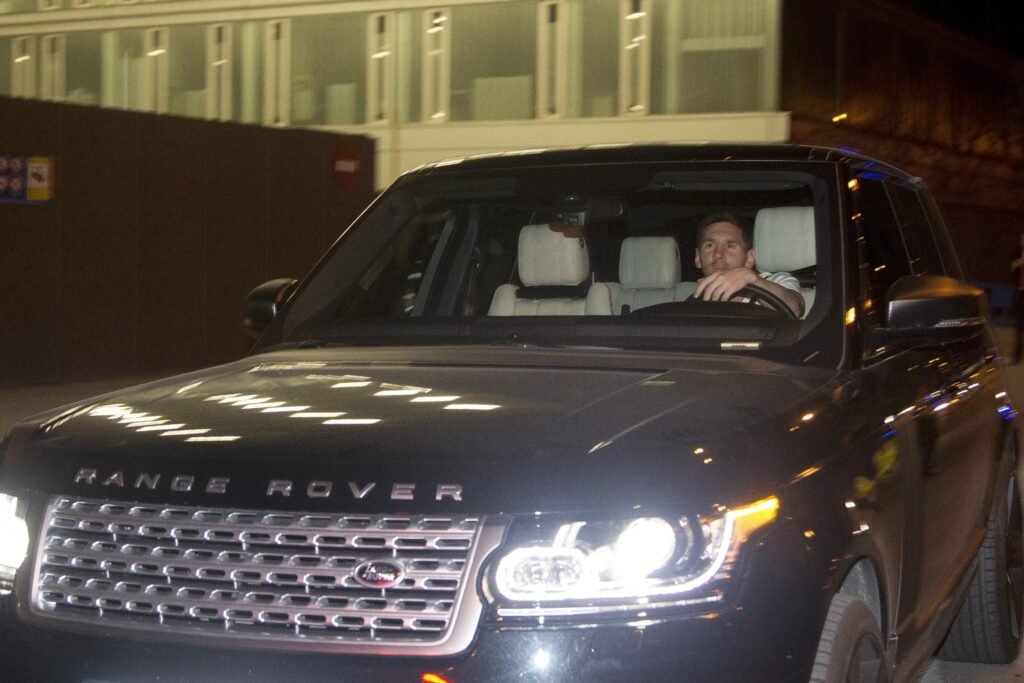 FANCY HOLIDAYS
Messi likes to take a break during preseason to let his hair down.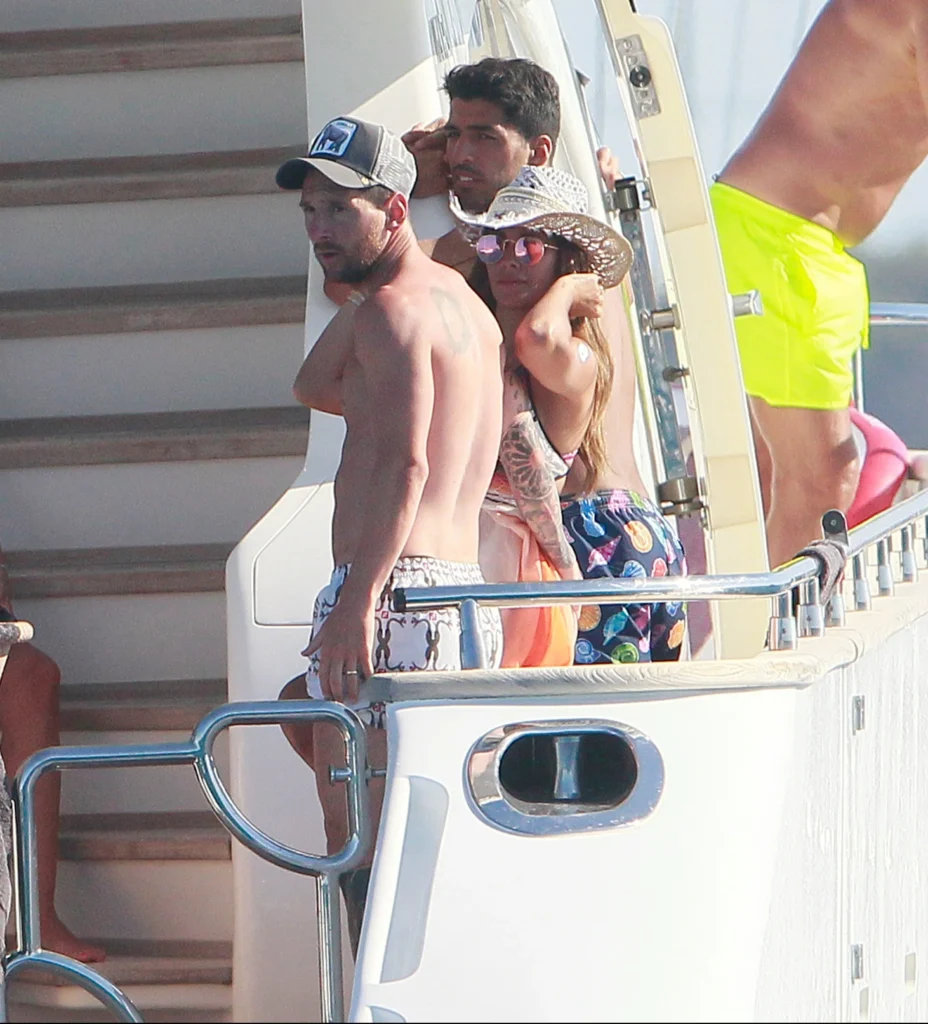 But he doesn't go too far; he often chooses to rent a private yacht and enjoy Ibiza and Formentera.
In 2020, he and his wife Antonella Roccuzzo took a trip around the islands with their friends Luis Suarez and Cesc Fabregas and their families.
They hired the beautiful 92-foot-long Seven C charter boat, which costs £40,000 per week to rent.
The boat's four rooms, including a master suite, a VIP stateroom, and two twin cabins, all have high-end decor and can sleep ten people.
Her big deck has plenty of space for sunbathing and relaxing, and there's an outdoor bar for guests who want to quench their thirst.
This summer, when the three families went back to Ibiza, it was the same thing.
Messi has also stayed at the luxury Caribbean resort Jumby Bay, where private villas cost £5,000 per night and Sir Paul McCartney once stayed.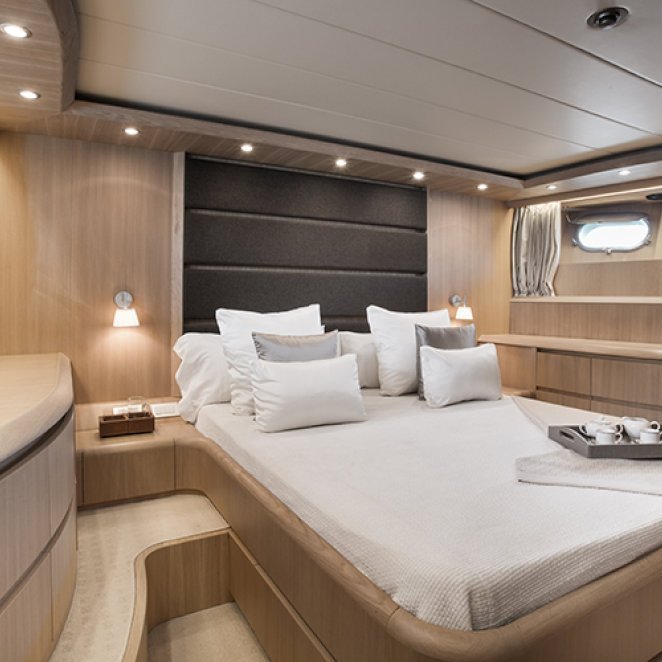 THE TRAINING GROUND
Messi worked on his skills at the high-tech Ciutat Esportiva Joan Gamper for every season before this one.
Since 2009, this has been the place where Barcelona trains. It is also used as a pavilion for basketball, futsal, and handball games by the other sports teams at the club.
Messi and the rest of the team can use the gym, sauna, and full-sized pool to help them recover after training.
There are also living quarters that cost about £65 million and border where future Barcelona prospects will be.
It was named after the man who started the Spanish club, Joan Gamper.