Photos of dogs and their owners, shows the physical similarity between dogs and humans. When you live with someone for a long time you tend to behave in the same way as them. While we unconsciously react the same way, we also begin to resemble each other. The way we think is the same, the preferences tend to be the same and even the opinions tend to be similar.
How strange is that? To be honest, it's not that weird.

If you have ever taken time to think, have you analyzed your way of thinking? Is it very similar to the way your family thinks? Well, that's exactly what we're talking about today. The cases we refer to, have to do with cohabitation with partners, parents and animals. These are the cases where the similarity is greatest.
While we are accustomed to pointing out our resemblance with our parents, we do not understand how we can look like our dogs. How can we look the same as our dog.
See these pictures to better understand how it is possible that we can be the same as our dogs.
#1 Charlotte & Caspar (Chinese Crested)
#2 Elle And Yasmin Le Bon (Puli)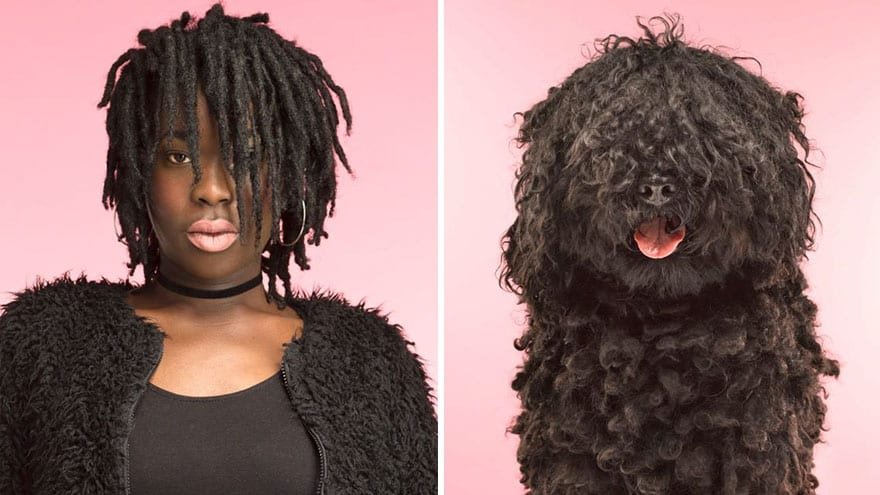 #3 Jessica & Buddy (Bishon Frise)
#4 Harry & Hattie (Italian Spinone)
Photos Of Dogs And Their Owners
#5 Sergei & Spike (Siberian Husky)
#6 Benji & Harper (Schnoodle)
#7 François & Antoine (French Bulldog)
#8 Henry & Hope (Afghan Hound)
#9 Cenk & Horst (Schnauzer)
#10 Monica & Reggie (Chow Chow)