Our dogs make a lot of mistakes just because they are dogs. Sometimes when we are tired, or mad, or irritated we just yell at them. Other times we try to make fun of our silly funny friends, just because they brighten our days. The owners of these Husky dogs have had the most hilarious ideas to create these dog shaming messages. These Huskies though have the most adorable-silly faces ever!
1- The white Husky thought that eating dental floss would make her look more of a dental hygiene freak. Apparently her buddy doesn't appreciate her devotion to keep her teeth clean.
2- Even if you didn't know that these two are partners in crime, their faces say it all.
3- This is apparently one sad Husky. His attention was just to have some fun, and enjoy its afternoon, but apparently its owner couldn't understand. Thats why he did what he did, and now he has to deal with the dog-shaming message!
4- Since great – grandma never listened to what this beautiful face had to say, he thought that the hearing aids were not doing their job. He thought that eating them would make her buy new ones that probably would fulfill its purpose!
5- Drunk in Olive Oil. This smiley face was hungry, found a yummy smelling-food on top of the counter and thought to try it out. Apparently he did not think about the god-shaming message he had to deal with, because of the silly thing he did!
6- Had this Husky known what the snack box had, he would have never returned. Now he knows, he also knows that he is well ashamed in front of everybody, but he does not regret his actions! He just doesn't care.
7- This sad face was just trying to help his bestie. If she does something wrong, they try to fix it between them without thinking about it a lot. Apparently he is ashamed from this dog-shaming message.
8- Trooper here is such a character. The thought that all this white beauty should not be destroyed from his shaming action, so he thought to fix his inappropriate behavior!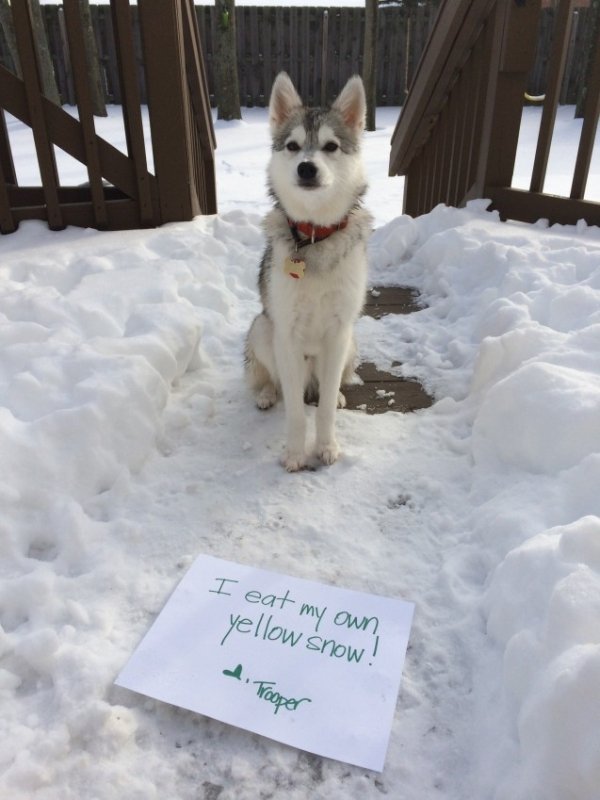 9- These blue eyes are in love with trash. Thats the end of the story. This dog-shaming message does not make him feel guilty at all!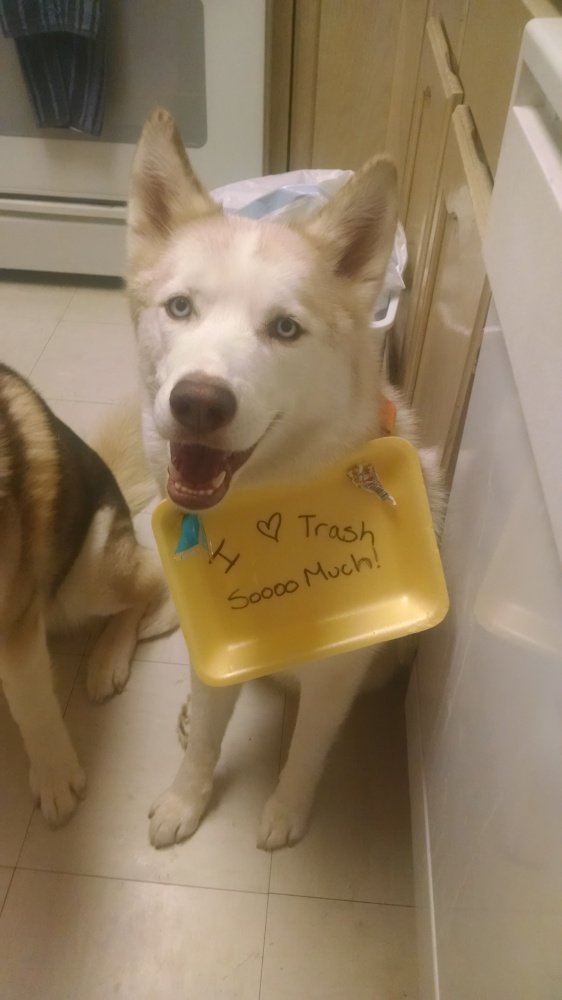 10- He was just thinking that he was the winner in this case. Didn't think of what he did, to him the conclusion is important. He pooped next door and that's it!
11- He warned the owners that as long as he lives under the same roof with them, they are not allowed to buy all fancy nice things. They just didn't listened closely. Now this dog-shaming message is just worthless to this beauty!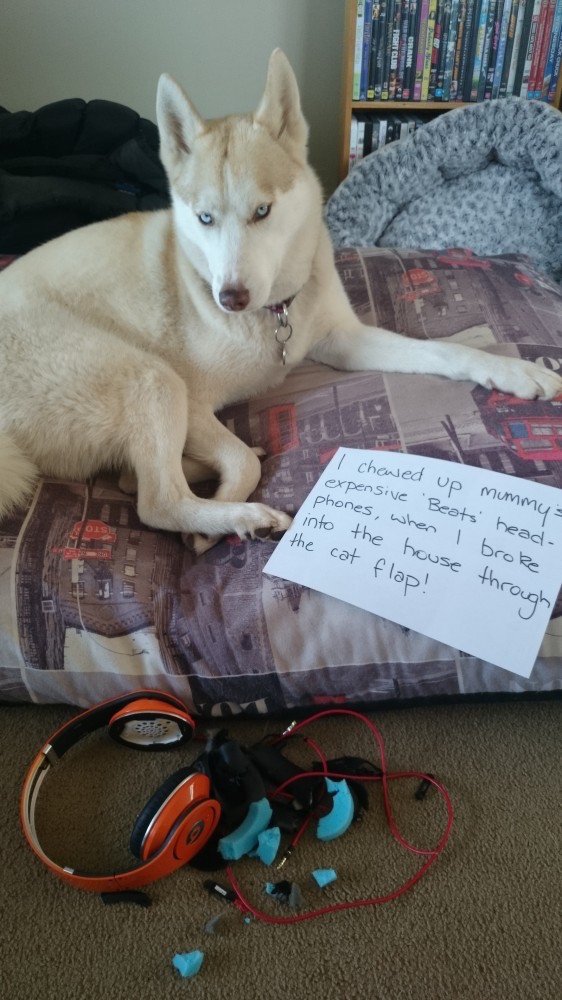 12- "I am just a mixed dog breed man. Is it my fault? Am I the one to blame about this? I am just the innocent guy here OK?"
13- "So they say that sugar is not good for me. Now are you saying that it is my fault that they served me 10 doughnuts for breakfast and I ate it all? Just so you know this dog-shaming message does not get into me!"
14- They are just partners in crime. They do things together, so it is not allowed for them to tell who did what.
15- "What? I was playing, and then all of the sudden the ball got under the sofa. I was trying to get it, and then this happened. It is not my fault!"