Dogs Caught in the Act, shows us that fur babies are capable of creating a variety of emotions in a few minutes. Dogs being dogs is one of the many ways this cute creature may be able to play with our feelings. They might give us a headache or make us laugh out loud. It depends on us and our personalities.
The most spicy moments of a dog are related to the way they express themselves. For example happiness, sadness, or clutter in the house. Most of the time it is up to us to educate and teach them rules. Also a small percentage is in their hands. That small percentage also includes everything you will see below.
Guilty dogs who are caught making a mess, staying in forbidden places, even worse blaming someone else. Let's have a look on Dogs Caught in the Act and decide which one is to blame. But one thing's for sure they are Busted. Give your opinion in the comments below and send us your messy dog pictures.
#1 What are you talking about?
#2 Oh nooo
#3 Thank god your home
#4 I don't care hooman.
#5 I love gardening
#6 It wasn't me
#7 I like it in here, what's your problem?
#8 I made snow, I'm so happy
#9 Over and over again LOL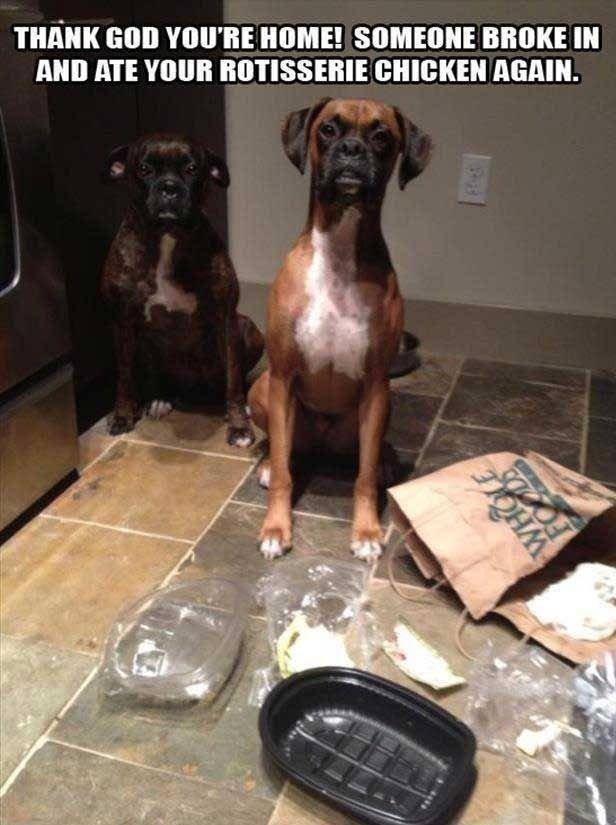 #10 What can I say, I'm sorry
#11 Dogs caught in the act
#12 I might be tiny but look what I'm capable of
#13 I've seen FRIENDS over and over and Joey is my favorite character
#14 You where not supposed to see me like this, but whatever
#15 Summer got me like, How may I help you?
#16 Oh no you found me. I don't know what to say
#17 I have no idea who did this
#18 I love you
#19 We are just playing, nothing to worry here
#20 We are innocent, we swear