Reddit is the favorite corner of its users to get advice from each other, whether anyone should be Choosing His Dog Over His Mom. As users of this platform share their experiences they also learn. In order for them to make the right decisions they need to interact. Everyone asks about a certain situation and expects feedback. Arguments are endless on what is right or wrong according to followers.
Today's story is about a boy and his best friend, his dog. He is at a crossroads and is asking for help from the reddit community. In short, the 17-year-old is leaving his house to be with his dog Dax. He refused to follow his mother's advice, choosing to live with the dog instead of the mother.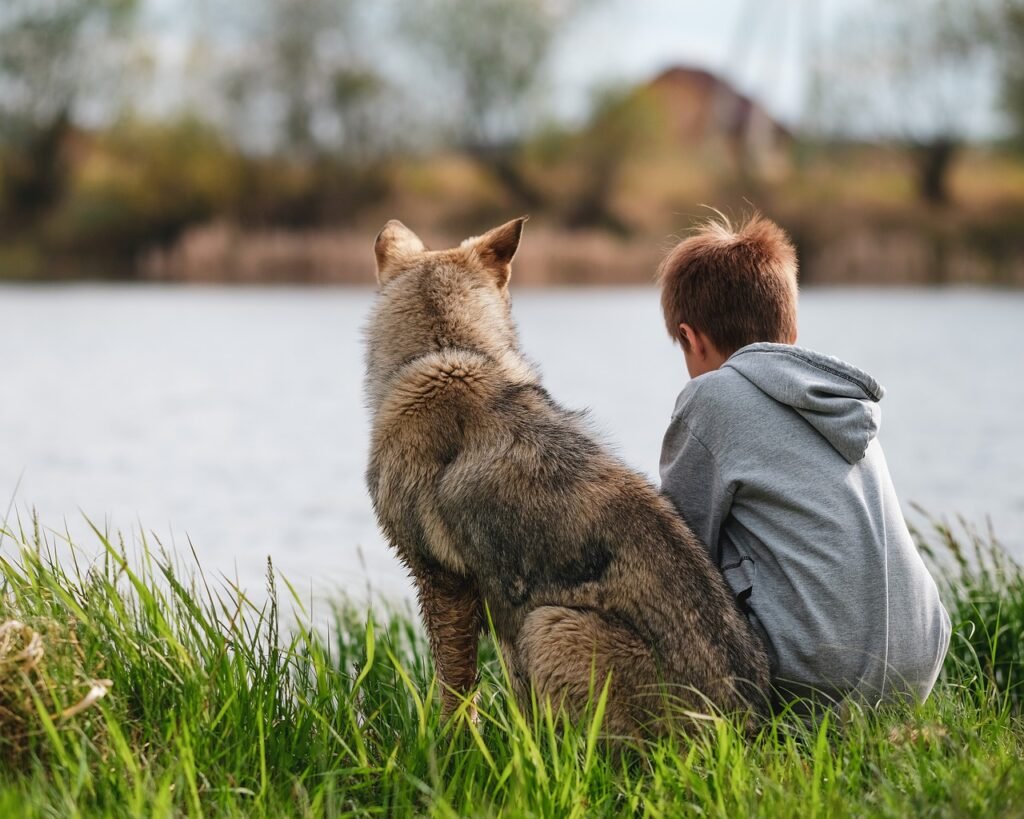 The full story comes to you from the AITA (Am I The A-Hole) section. Scroll down to begin.
Guy Asks Choosing His Dog Over His Mom
Redditor Rejc7929 shared a story
My dad died in a work accident when I was 15 and I'm now 17M. Last year my mom started going out with Anthony and they just got engaged. Anthony wanted to move in but the problem is he's severely allergic to dogs.
My mom told me we had to get rid of Dax my dog. Like not even as a question just straight up said that's what we're gonna do.
I fought with my mom over this because he my family and he's what's helped me get through losing my dad. Dax was my dad's dog that he rescued from a shelter when he was still a puppy and we had him since I was 11. So he means a lot to me.
But my mom was like nope he has to go.
We fought so much about it I actually cried. Nobody wanted to adopt Dax tho and I had to beg my grandpa from my dad's side to take him or else my mom was gonna take him to a shelter.
The problem was my gpa lives an hour away and he can't do much physical stuff like take him out for walks, feed him, take him to vet,etc. And no one around to help him take care of a dog.
My grandpa suggested I could move here with him since all my classes r on zoom and I'm graduating in June anyways.
I told my mom I wanna move in with my grandpa so I can be with Dax.
She got really mad about that and she says they (her and Anthony) r my family and I need to be with them. But I told her 1. Anthony's not my family. I have my own problems with him cause he's kept talking about being my new dad and I don't like that shit but he doesn't listen when I tell him to stop saying he's my new dad cause he's not.
And 2. Dax is my family and she made me get rid of him just like that. My grandpa's my family too anyways.
Last week I got my stuff and my uncle helped me move to my grandpa's house. My moms still been mad. She's not gonna force me to come back but she's still saying I'm being a really shitty son that I'm choosing to be with my dog instead of with them.
But it hurt too much being without him. He was taken to my grandpa's a week b4 I left and all that time I was up crying missing him. And I kno he missed me too because he lost it when I got there.
My mom keeps telling me to come back and stop being cruel with her but I'm happy here with my dog. I get she's got someone new to be happy with and that's cool it's her life. But why can't I be happy too with my dog living with me?
Does it make me an asshole that I basically did choose Dax over her?
Practically this was the event shown from the perspective of the 17-year-old.
Meanwhile, here are the reactions of commentators regarding his story.
#1 Choosing His Dog Over His Mom
#2
#3
#4

#5