Cats sleeping on dogs, is a common occurrence for families who have both of these pets. Animals are very dear to us, and that's why many families keep some of them at the same time. The most common combination is the 'cat-dog' one. This collaboration has always had success and longevity comparing it with other mixtures of animals.
When it comes to their own comfort and coziness, cats do whatever it takes to find that perfect spot. Even if that means lying on top of a dogs back. As it seems, the couch is no longer their favorite to take a nap or sleep. They are taking it on another level, lol. Good for them.
And to our surprise, dog seems to be fine with all this. Judging by the photos we could say that some of them are enjoying the company. What about your duo dog-cat, do they do the same? Share your experience with us in the comment.
#1 Friends sleep together
#2 You know it's a good sleep if they look like this
#3 We are in love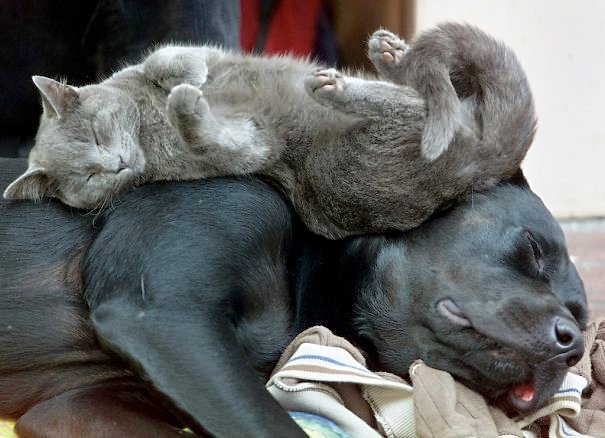 #4 I believe in good energy
#5 Can you find the cat, lol
#6 Adorable
#7 My hero
#8 Same colors, same love
#9 We love cuddles
#10 Is she going to stay here all day long?
#11 Cats sleeping on dogs
#12 Favorite place to take a nap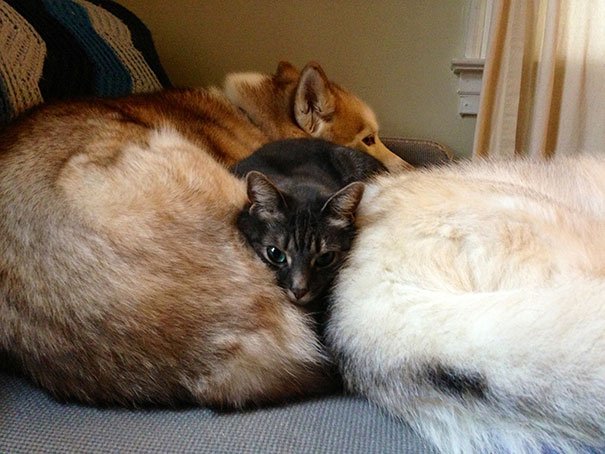 #13 Oh that's so sweet
#14 Friends sleep together
#15
#16
#17 I'm in love with these two
#18
#19
#20 Photos Of Cats Sleeping On Dogs That Will Melt Your Heart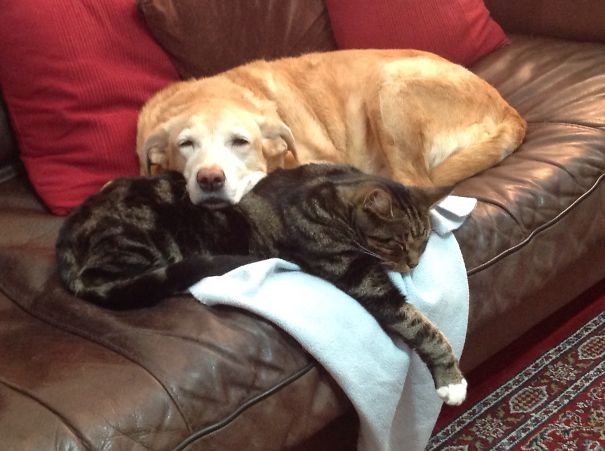 #21 Animals sleeping together
#22 Adorable friendship
#23 They are my babies
#24 Hello friend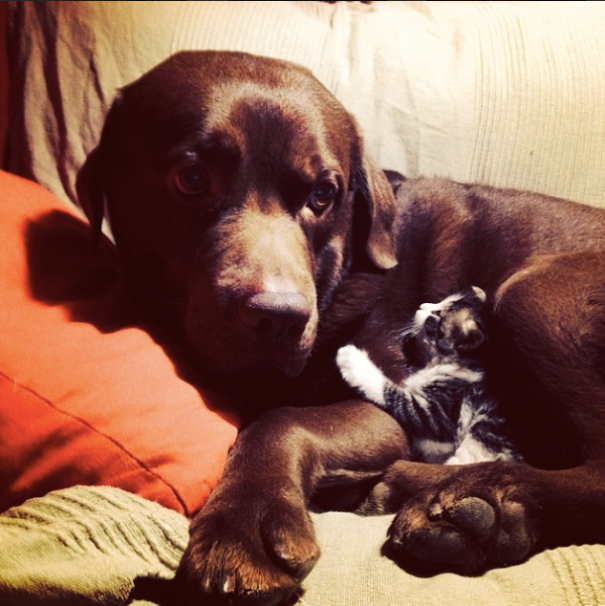 #25
#26 Twins
#27 Nap time in nature. love it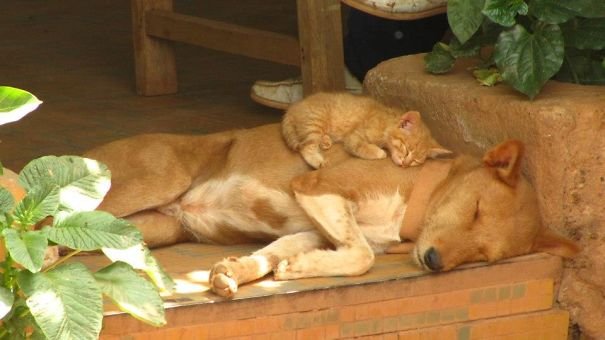 #28 Family
#29 I'm her guardian
#30 We spend most of the day together, and we love it