Say hi to the 5 year old Golden Retriever that is gaining fame because of her big heartwarming hugs. She can usually be spotted on a New York street, standing up and offering hugs to every anyone that walks by her.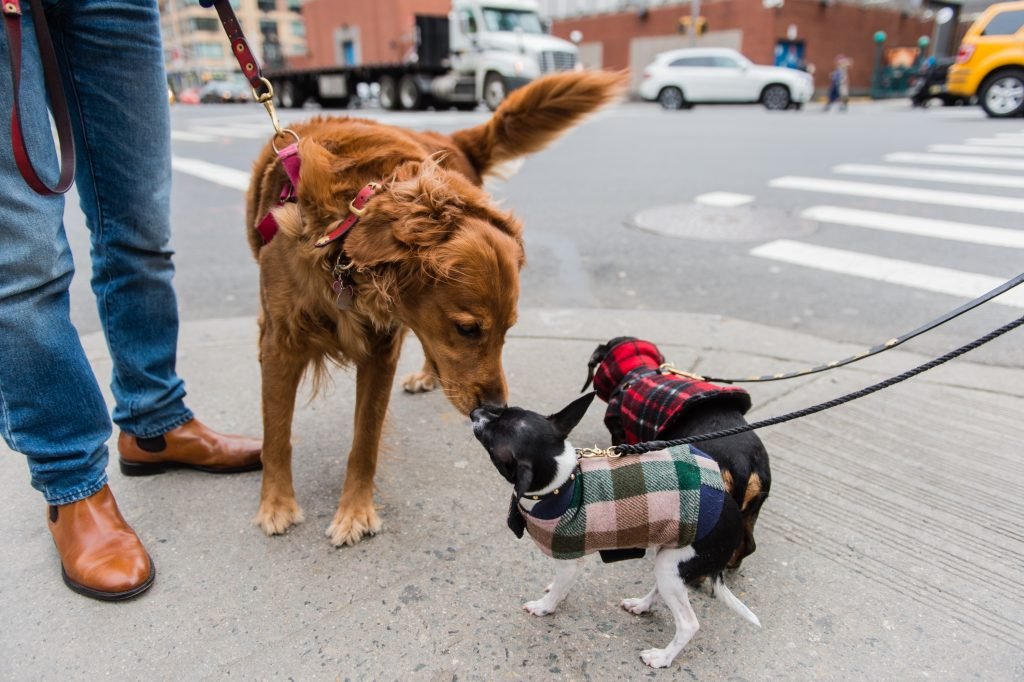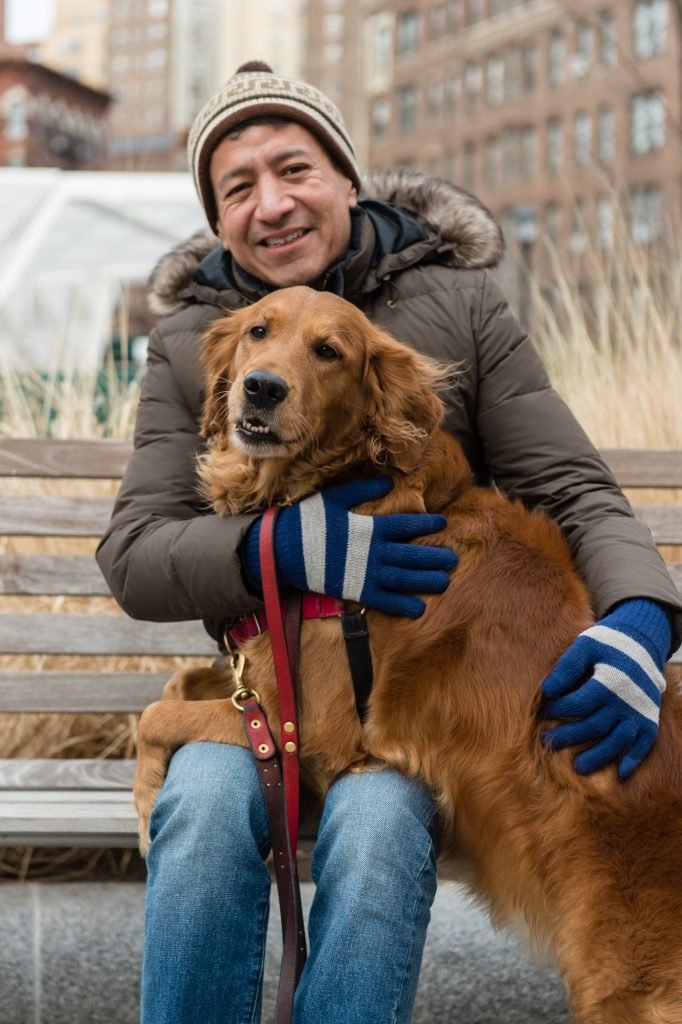 After all who wouldn't love a warm hug from this fury beauty…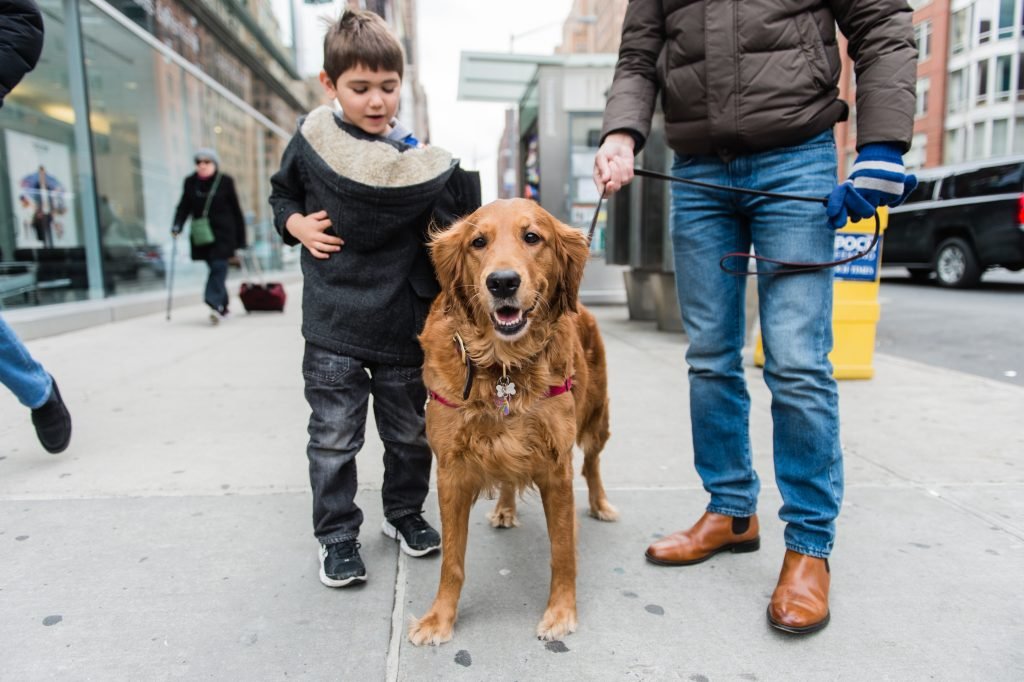 Hearing so much about her, we digged a little bit more about her story and what we found out surprised us.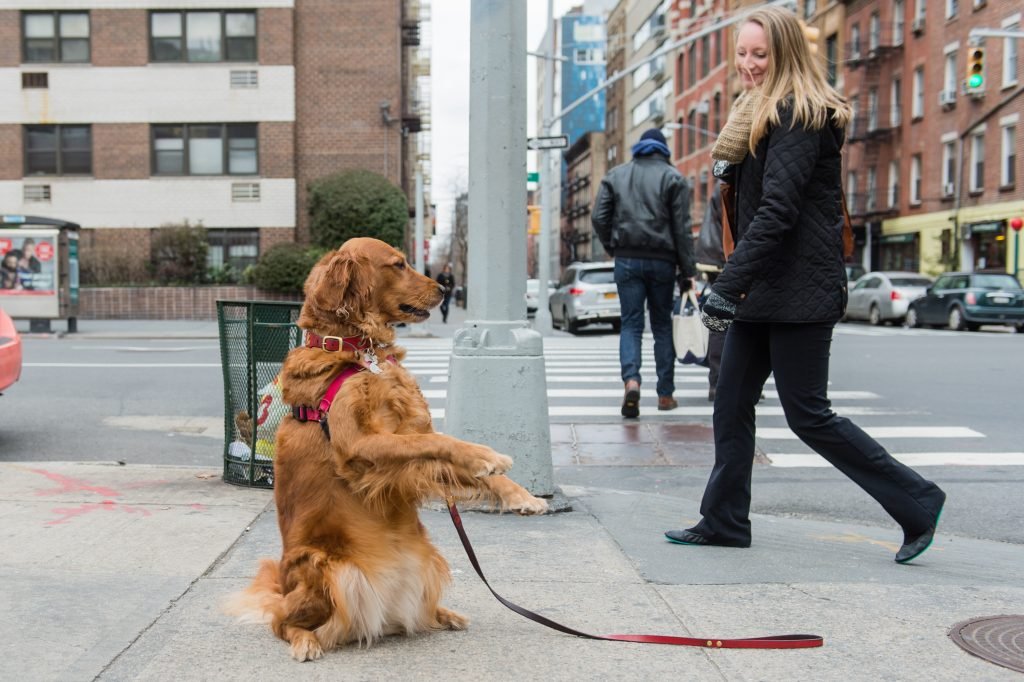 The Golden Retriever lives with her owner that works as a Spanish translator at a hospital in Chelsea. First she could only hold hands with her owner.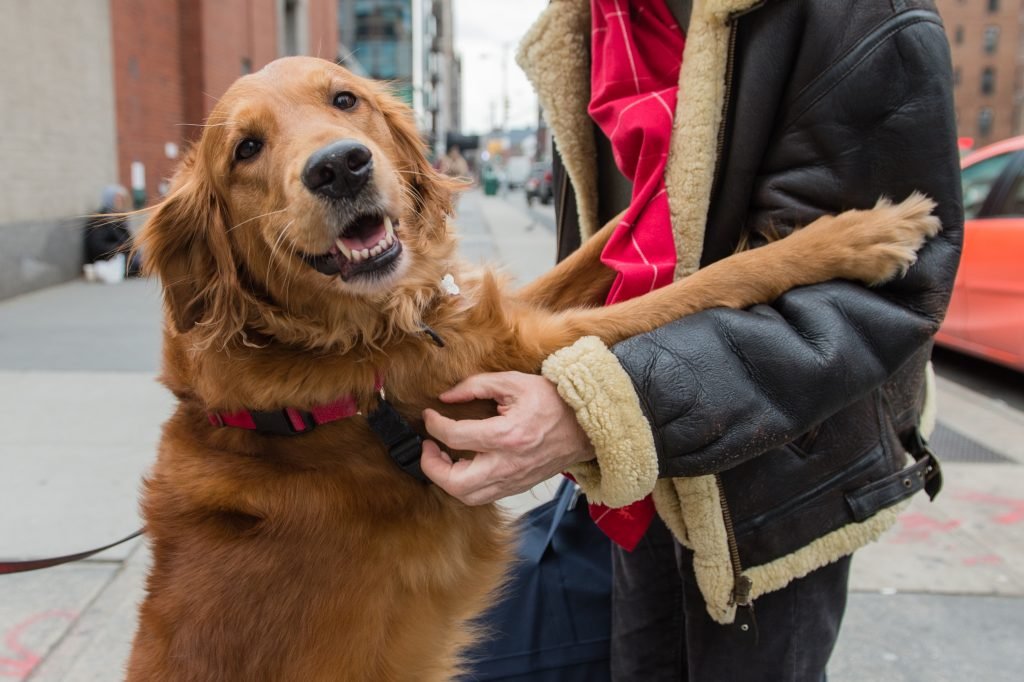 As she grew up, now she can offer big hugs, not only toward her adoptive dead but to anyone that would enjoy one.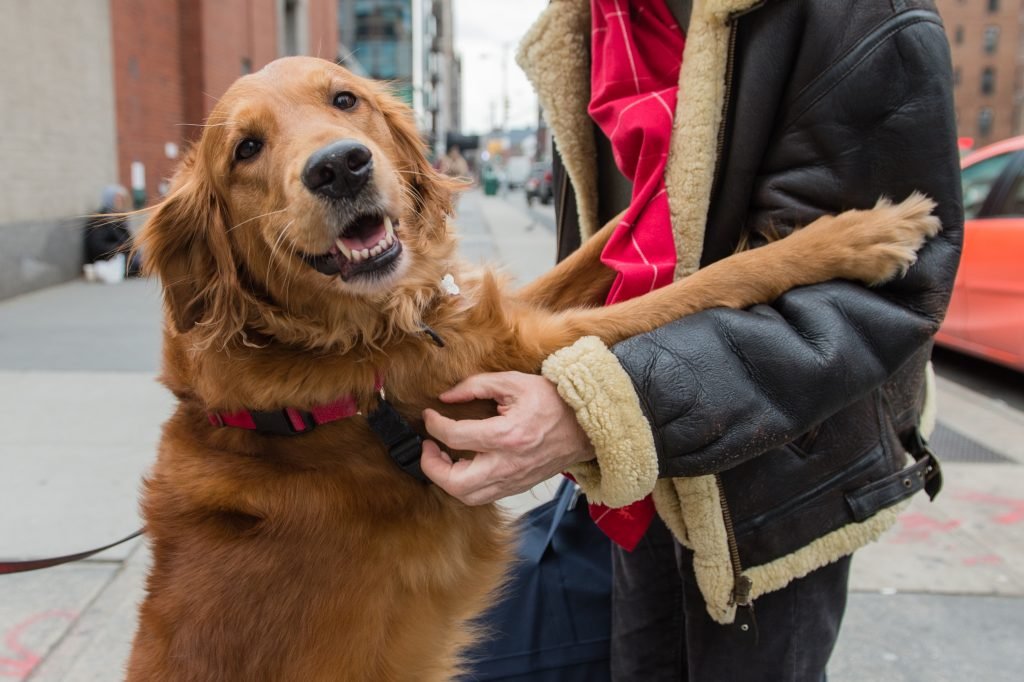 Here is the lovely Golden Retriever spreading love to the world.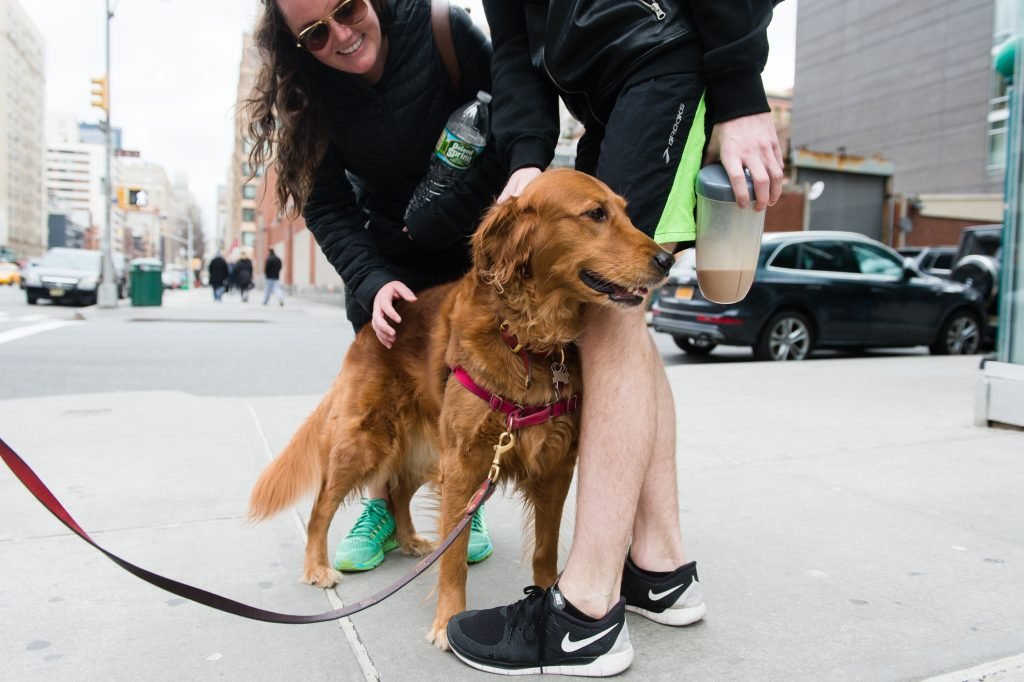 Even those who are in hurry, can not help but stop and receive the offered hug from the dog. Is just to sweet, plus is something that is not seen every day.
Usually she stays at a corner on one of the most famous streets in New York. As his owner says, that specific corner is like her own performing stage to her.
It is inspiring to see a simple dog offering this much love where and when it is most needed.