Animals breaking the rules
Laws are created to avoid chaos from our lives, on the other hand there are Animals That Don't Give A Damn about it. Although humans might live and behave better under the pressure of laws, this does not apply on animals.
While people grow up obeying the rules or behaving in different situations, animals on the other hand do not even want to know about our rules. They keep doing whatever they please without giving a care to our complex world.
It is absurd to think that the dog or cat can respect the warning signs such as do not stay here, do not use this sofa, etc. I invite you to laugh along with the way animals ignore our warning signs. Which picture is funnier in your opinion? Tell us in the comments.
Animals That Don't Give A Damn
#1 I love this sofa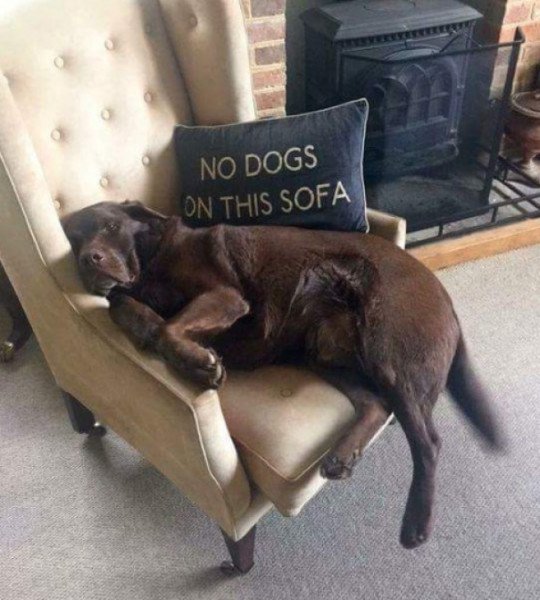 #3 Look at these mama cat…Making a criminal out of her kitten, lol!
Mama cat teaches her kitten how to break the rules.
#4 The rabbit outsmarting the human, hah!
View post on imgur.com
#5 Best nap ever
#6 Don't tell me what to do
#7 Not for me
#8 Sure no problem
#9 Would you say that the dear won the race in this case?
Oh Deer.  This is why I don't run.
#10 What do you mean, I'm gorgeous