Huskies are our favorite people
Make your Siberian husky happy as he is an extraordinary breed which has special requirements. During their lifetime, dogs will require many services which will be provided by their owners.

It is a great pleasure to live with a happy dog. By practicing the following steps every day, you will make your dog's dream come true. I think the humor of a husky also reflects its owner mood.
Here are 15 ways to Make Your Siberian Husky Happy
#1 Show authority
Your authority is the way to show your dog that you are the one who makes the decisions.
#2 Give Your Husky More Exercise Outside

Daily training of a husky requires two elements to make this activity more productive. Initially the training time should vary from 2 to 3 hours a day. Second, alternate physical activity so that your husky does not get bored with the same activity every day.
#3 Continue their Training
They will live in your home, and they need to know how to behave. Continue training from the first day that your dog will enter your home until the last day. Routine and continuity are the key to success.
#4 Give your Husky More Exercise Inside
If you are physically injured you will not be able to go out for daily activity with your husky. While opportunities are limited there are always solutions. Activity at home is just as productive as it is outside. However, the feeling of freedom in the outside world does not pay off for your dog. What matters is the care they take and the time you spend with them.

#5 Make your Siberian Husky happier by Spending More Time With Them
Do not leave your husky alone for too long because it will start to experience separation anxiety and become depressed. When this happens, the situation is complicated while your home is in danger of being destroyed.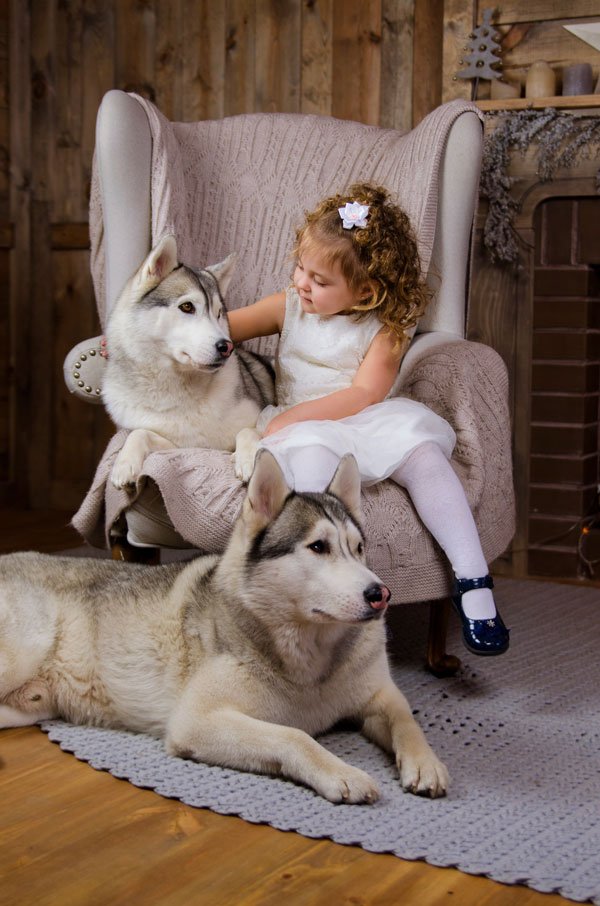 #6 Don't Make a Husky a Guard Dog
Huskies are immediately associated with new humans or animals they come across by chance. This means only one thing: Huskies are not guard dogs. They like games with everyone they meet.
#7 Don't Let Them Overheat
As we said above, exercises are very important for the well-being of these dogs. But everything has a limit. Even these dogs have limitations when it comes to physical activity. Do not run if they refuse, avoid activity in the sun and learn to listen to your husky.
#8 Play with Them More Inside
Play games at home thus avoiding the excessive energy of your husky. Spending time together make your puppy happier.
#9 Keep Them Healthy
Feeding your dog is the way you care for him. Everything is intertwined with each other. If the diet is healthy, so will the physical activity or care you show for it in general. Keep up the good work by feeding your dog well.
#10 Don't Leave a Siberian Husky Alone
If your husky stays alone for more than an hour he will start to experience separation anxiety and become depressed. If he goes to that point know that the house will have consequences.
#11 Keep Them Well Groomed
Take care of its appearance as well as your home. This is a win win situation.
#12 Take Them on Holiday With You
You go on vacation, your dog comes with you. Enjoy the holidays together, so that your bond is strengthened.