The world is magical because animals exist
The dark side of animals is a hypothetical realization on animal behavior. Cale whose creativity was called Things In Squares is the cartoonist who realizes a story of drawings with different animals. He has said that although his drawings might look as disturbing, those same animals try to appear as sweet as well. They show off their diversity. Like any human, they too, try to impressive one another are competitive, avoid their problems and so on.
Animals are perfect when it comes to comic books due to they posses. People relate with them, because they are cute. As the cartoonist says 'My comics are strange' because they are not based on real animals. His drawings are about stuffed animals that he use to play with, during his childhood. Although the humor and delivery is diverse from comic to comic the style stays consistent.
Sometimes they might even look as absurd, but if you can read through the lines you will get to the root of it. The comics are published with a poem that is visible when you hover over the image.
The presentation of his art consists of a variety of animals, which react in accordance with their way of life. For example, the figure that targets the human head as the ideal place for birds to use as a public bathroom had me dying. Which one is your favorite. Let us know in the comments below.
The Dark Side Of Animals
#1
#2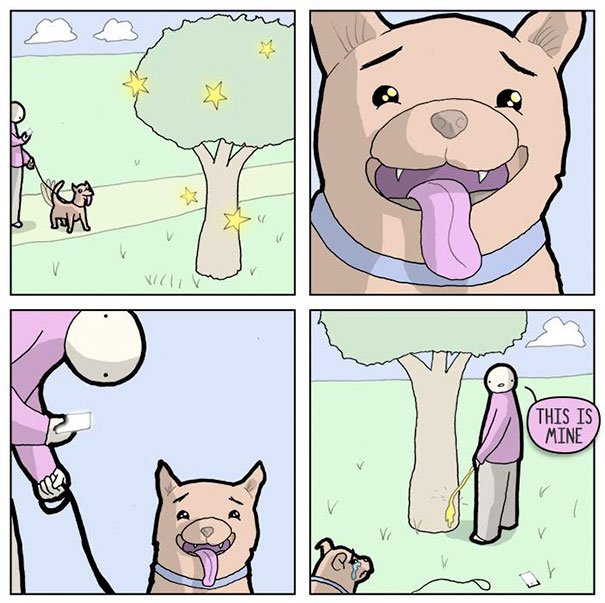 #3
#4
#5
#6
#7
#8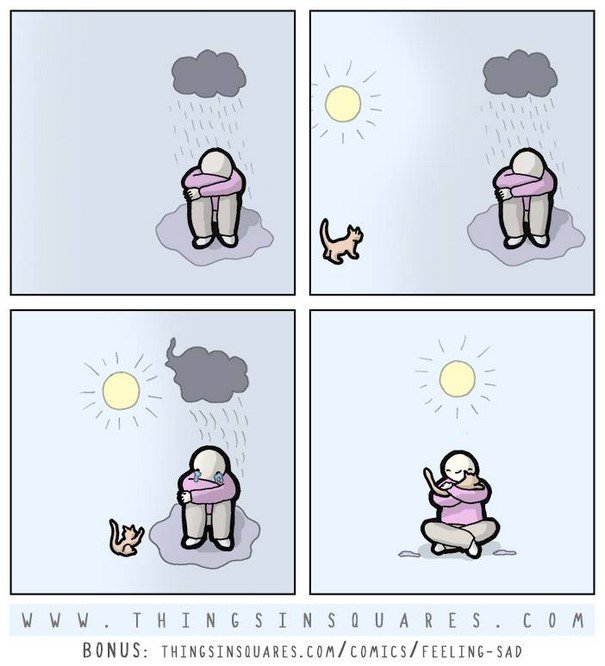 #9
#10