Small dog breeds have always been cute and loved by humans. Maybe it has to do with the fact that they stay small forever, looking like little puppies even when they are 10 years old, and well…
Who doesn't love puppies? And best of all, is they fit even in small or closed living spaces like apartments or studios. Plus they can be carried anywhere and small breeds apparently live longer than larger ones. They enjoy playing and have an easy going personality but do not take them for granted. If you cross the line and piss them off badly be prepared for the consequences. This applies more to Chihuahua breed in particular.
Below is a list of 10 adorable small dogs that keep their tiny sizes even when they become senior dogs. How knows, perhaps you go adopt or buy one at a pet store after seeing all these cuteness put together.
10 Small Dog Breeds That Stay Small Forever
#1 Yorkshire Terrier – despite their small size they have a big personality. They are energetic, smart and can fit even into a tea cup. They are ranked the 6th most popular dog breed in U.S.
#2 Pomeranian – they are easily trained, intelligent breed and quite curious making them a perfect show dog. Is well behaved around other pets, but is not that tolerant when small children do him wrong. This fluff ball of cuteness is bold and active. They are ranked the 20th most popular dog breed.
#3 Bichon Frise – At first sight he might appear like one of the many stuffed toy in your kids room. They love to play, especially with their beloved owner. They are adorable and show affection more towards their adoptive family members than other pets. They are ranked the 32th most popular dog breed.
#4 Papillon – The best quality this small breed has is keeping their owners happy because they are happy all the time. And we know that happiness is contagious when you are surrounded by positivity all the time. Besides their friendliness they make perfect watch dogs because of their alertness . They are ranked the 42th most popular dog breed.
#5 Shih Tzu – These little cuties are friendly, loving, playful, vibrant. They love to be surrounded by their family and like to bond with each one of its members. Although they are an indoor breed they can not be left alone for to long. Keeping his gorgeous appearance at point requires a lot of grooming. They are ranked the 17th most popular dog breed.
#6 Cavalier King Charles Spaniel – these cuties are very affectionate a loving toward their family. They are preferred by celebrities because of their elegance without leaving behind their fearless quality. They are ranked the 19th most popular dog breed.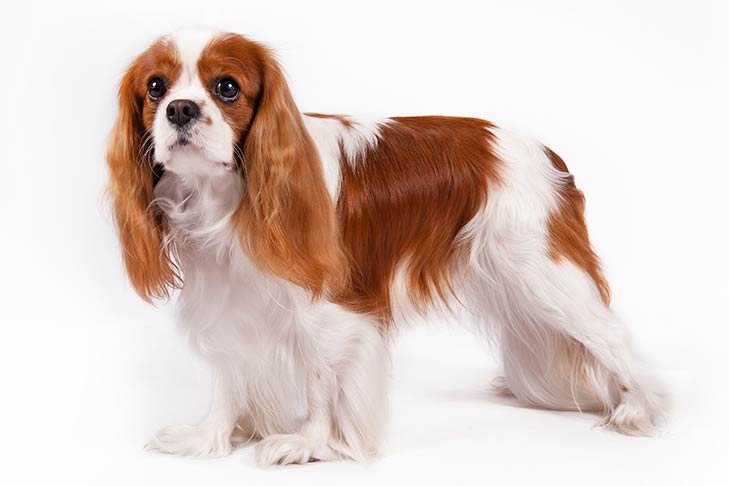 #7 Lhasa Apso – this little boy over is one of the best small breeds chosen to guard his family. They personality includes qualities such as fearlessness, confidence, devotion and so much more. They prefer to be around adults more than children and are well behaves around other pets. Regarding his appearance, that beautiful look requires a lot of grooming. They are ranked the 49th most popular dog breed.
#8 Scottish Terrier -What makes them so adorable in our eyes is their charming appearance. Their thick eyebrows make them resemble an old man in the most endearing way. They are loyal and love their family more than anything. That is why sometimes they can be hustle around strangers or what they consider as suspicious.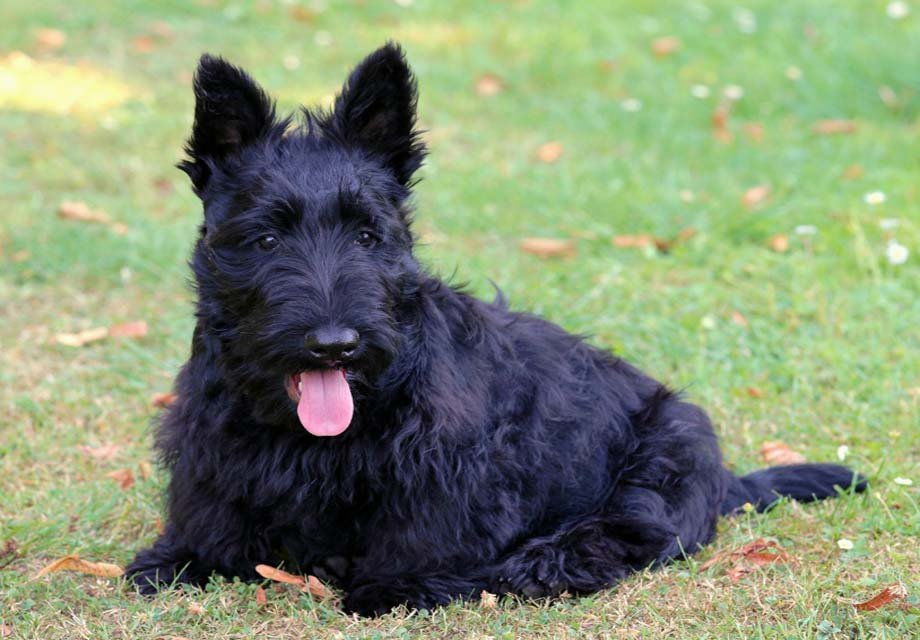 #9 Maltese – They are known for their white long silky hair covering their whole body. They are incredibly sweet and lovable towards their owner. But on the other hand they need to be socialized almost all the time cause if left home alone even for a few hours can lead to an anxiety attack.
#10 Skye Terrier – Due to its protective nature is a better fit for families that do not own other pets. Usually they get attached only with their family or even with just one member of that family. They are loyal, devoted and very sensitive dogs. He is shy around strangers and it takes him a while to familiarize with people. If you leave him, he would spend the entire day lying on the couch doing nothing. And keep in mind when going for a walk, put him on the leash as they love to run and chase after other small animals.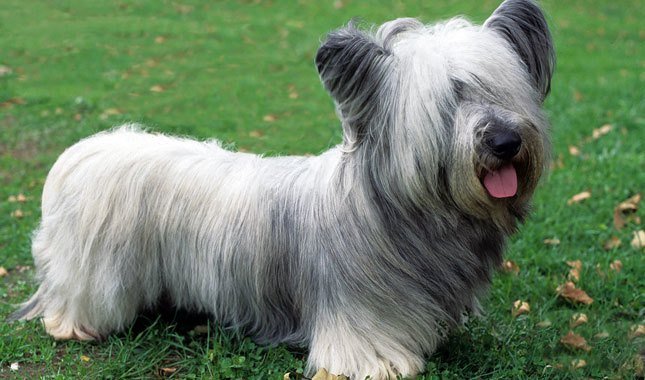 Source: Aol