Huskies are beautiful, energetic and loving companions. Features that are highly preferred by husky lovers. The color of their fur and the color of their eyes are as influential as their personality traits. When we say "Husky" we typically refer to the Siberian Husky. However, there are many different types of Huskies.
Although from the American Kennel Club the only breed recognized as Husky is the Siberian Husky, there are several breeds that are part of their family. The husky family includes 8 types of husky dog breeds: Alaskan Malamute, Siberian Husky, Samoyed, Labrador Husky, Miniature Husky, Greenland Dog, Alaskan Husky, Chinook Dog.
Respectively today we will talk about the Alaskan Malamute, one of the largest breeds in the husky family. They are well-known for their incredible physiques, as well as their charming and funny personalities and behaviors.
Their owners are amazed at the size of their body, so much so that they do not hesitate to share it with us. The most interesting photos are those in which Malamutes are compared to other dogs. They grow very fast so enjoy every minute with them as they are still growing up.

Let's enjoy together these photos where Alaskan Malamutes are the biggest floofs.
1-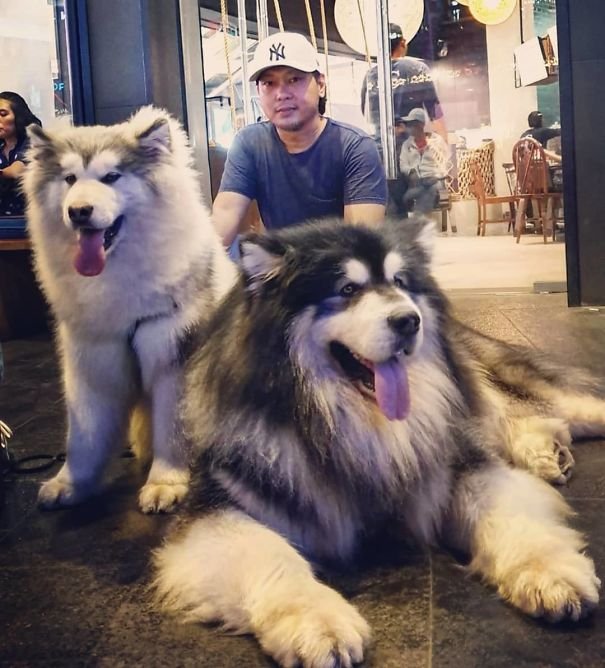 2-
3-
4-
5-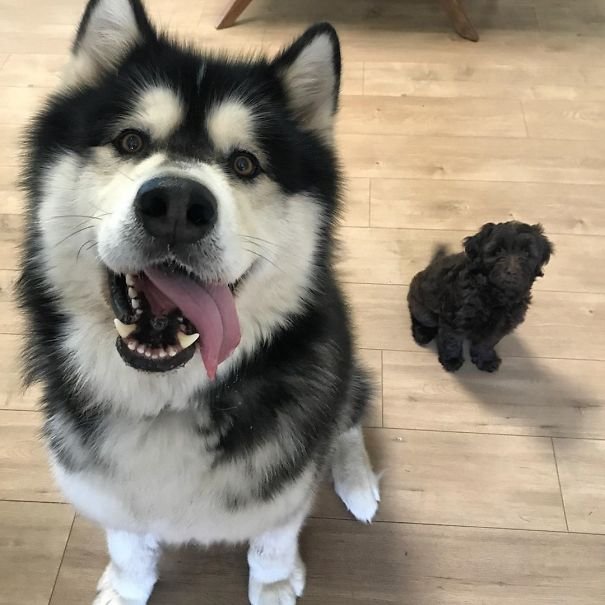 6-
7-
8-
9-
10-
11-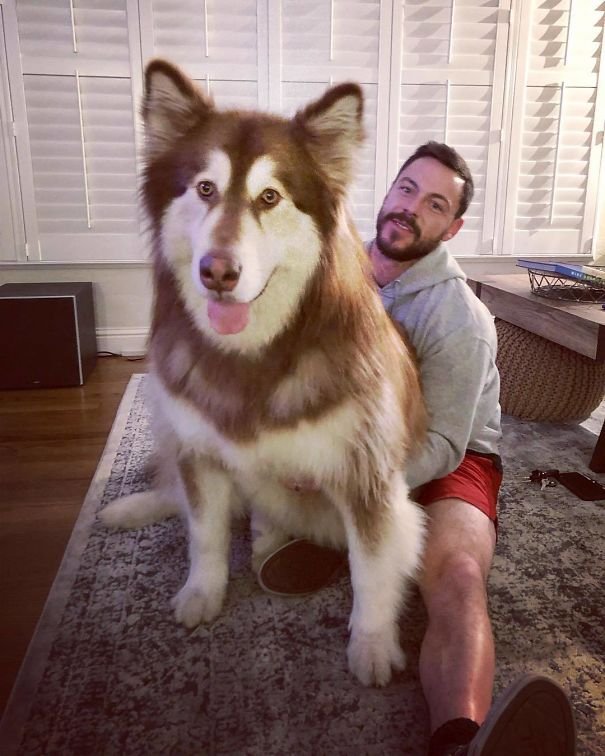 12-
13-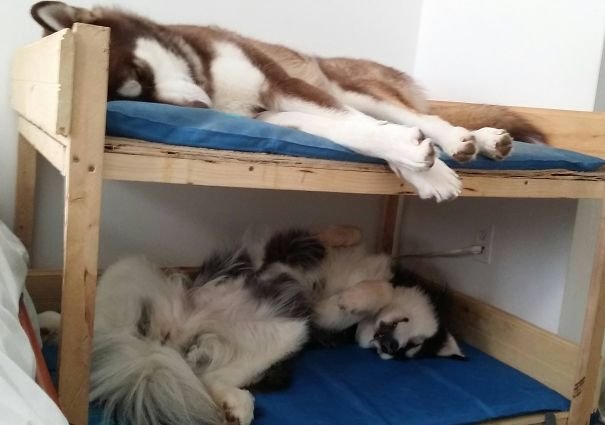 14-
15-