Balto the bravest dog ever is a Siberian husky known all over the world. Huskies are famous for their sled pulling abilities and their high stamina. Breed for work, huskies have a long history of success. One of the most famous stories is that of Balto. He is the most famous husky because he helped Nome's people by providing them with the vaccine. This action made him a worldwide hero.
Balto is an inspirational story
In 1925, a life or death race to deliver desperately needed anti-toxin from Anchorage to Nome. Alaska turned a sled dog named Balto into a hero. He was a jet black Siberian husky sled dog, who led his team on the final leg of the 1925 serum run to Nome. In which diphtheria antitoxin was transported from Anchorage, Alaska to Nenana, Alaska by train and then to Nome by dog sled to combat an outbreak of the disease.
Balto was named after the same explorer called Samuel Balto. He spent the early part of his life as part of a dog team that transported supplies to miners in the surrounding area. Our hero was actually considered to be a "scrub dog," meaning an inferior or slow-working canine.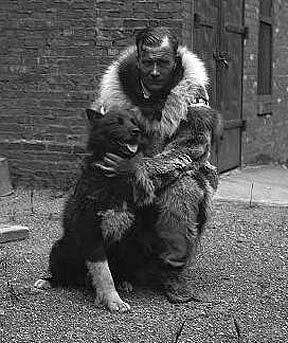 In January 1925 the doctors of Nome realized that a potentially deadly diphtheria epidemic was poised to sweep through Nome's young people. The only serum that could stop the outbreak was in Seattle, Washington, 2,800 miles (4,480 km) away. The engine of the only aircraft that could quickly deliver the medicine was frozen and would not start. After considering all of the alternatives, officials decided to move the medicine via multiple dog sled teams.
The serum was transported by train from Anchorage to Nenana, where the first musher embarked as part of a relay aimed at delivering the needed serum to Nome. More than 20 mushers took part, facing a blizzard with −23 °F (-31 °C) temperatures and very strong winds.
Dog sled team, that helped man survive
On February 1, 1925, the package was handed off for the last time to a musher named Gunnar Kassen in the village of Bluff. Kassen's sled team, led by Balto, set off to cover the final leg to Nome. Soon, after the team left Nenana, a blinding blizzard began, dropping temperatures to -50 degrees (-45°C) and generating wind gusts in excess of 50 mph (80 Km/h). Gunnar Kassen found himself unable to navigate, and almost gave up all hope of making it to Nome in time. But Balto knew the trail well, which made him led the team through the snow.

Over the next 20 hours, Balto slowly led his team over the final 53 miles (85 km). On February 2 at 5.30 AM, they finally arrived in Nome. The dogs were too tired to even bark, but the serum had successfully been delivered, only seven days latter. News coverage of the event was worldwide, while Balto and the team instantly became famous.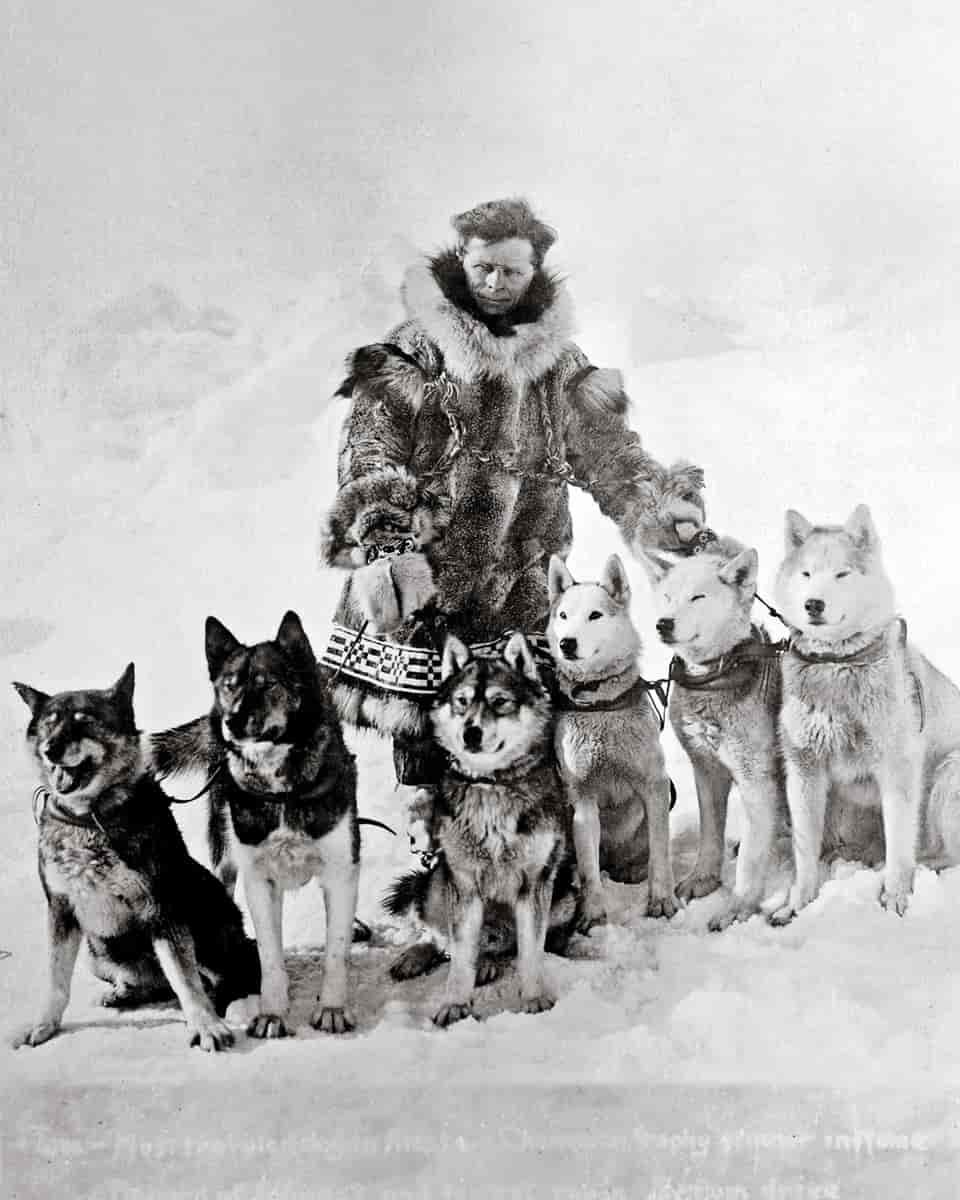 Nomes hero appeared on the front cover of newspapers all over the world. Shortly afterward he appeared in a short Hollywood movie "Balto and the Race to Nome".
Baltos figure in the media
Nomes hero appeared on the front cover of newspapers all over the world. Shortly afterward he appeared in a short Hollywood movie "Balto and the Race to Nome". Balto and the team were soon sold to a "Vaudeville museum," and Balto himself was used in different dime shows and stage acts. In 1927, Cleveland resident George Kimble discovered that he and the team were living in horrible conditions. Kimble started an appeal to raise funds in order to buy Nomes favorite team.
Suddenly the nation became interested again, and George Kimble raised the money he needed in only 10 days. The team was quickly shipped to Cleveland zoo, where they received a hero's welcome. Balto was a star attraction at the Cleveland Zoo for six years until he died in 1933. After his death, Balto's body was mounted and put on display at the Cleveland Museum of Natural History, where it remains to this day.
Balto died in March 14, 1933 at the age of 14, but his legend still lives on today. The 1995 animated film of the same name was also made loosely depicting Baltos famous journey, as half wolf. He has a statue at New York City's Central Park sculpted by Frederick Roth.
The statue includes a plaque where is written "Dedicated to the indomitable spirit of the sled dogs that relayed anti toxin 600 miles over treacherous waters, through arctic blizzards, from Nenana to the relief of stricken Nome in the winter of 1925 – Endurance, Fidelity, Intelligence".
#The real Balto continuing to remain stoic still at Cleveland Museum of Natural History.
The team racing for winter sports.
#Balto Animation, one of the best animations for me.